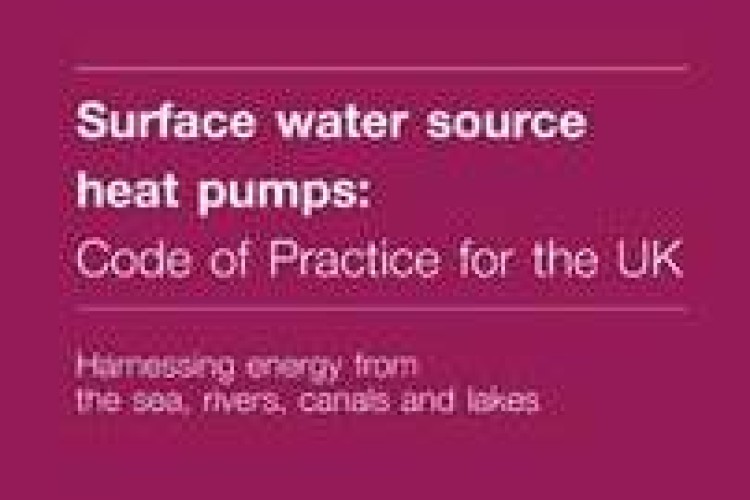 The publication has been produced in association with the Heat Pump Association (HPA) and the Ground Source Heat Pump Association (GSHPA). It is the first code of practice relating to surface water source heat pumps, CIBSE said.
The aim is to raise industry standards and promote the use of the technology in UK buildings, which has historically suffered by being less well known than ground and air source alternatives.
The UK government has identified surface water source heat pumps (SWSHP) as part of its strategy to cut the amount of energy the nation uses by 80% by the year 2050. Heating accounts for a large proportion of the energy used by buildings, which represent 45% of the UK's total carbon emissions.
Phil Jones, chairman of the CIBSE energy performance group, said: "This new code is exactly what is needed to give developers and investors the confidence to recognise the potential of surface water heat pump technology, ensure that they do what it says on the tin, and give a serious boost to the UK's carbon emissions aims.

"The technology has long shown its usefulness as a way to reduce the cost of heating and cooling, save space and cut emissions, but its historically low profile has often seen it overlooked. Now, as a result of this comprehensive code setting out best practice and minimum requirements, we have a strong case for the potential benefits based on clear standards that investors can have confidence in."
The code of practice is available for download/purchase from cibse.org/CP2. It is free to CIBSE, HPA and GSHPA members (electronic copy).
Training courses to support use of the code and SWSHPs can be booked at www.cibse.org/training.
Got a story? Email news@theconstructionindex.co.uk