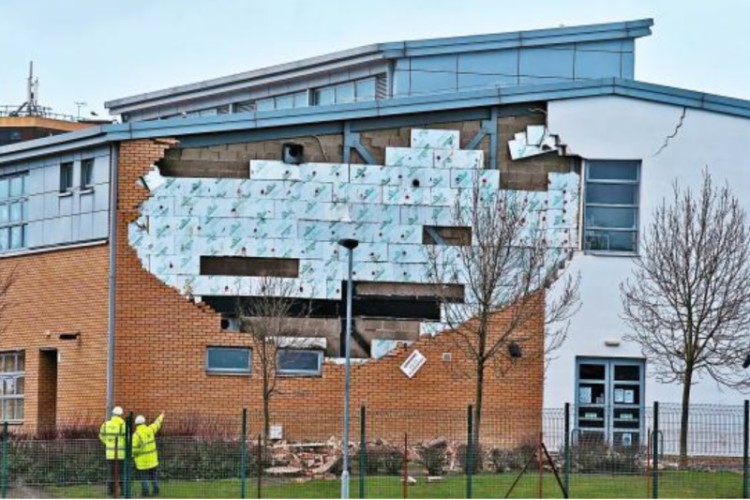 A panel of CIOB past presidents has been investigating how the industry should respond to the findings of the 2017 Cole Report into building defects uncovered across numerous new school buildings in Edinburgh. The report1 blamed the defects, which resulted in walls falling down, on poor quality work, poor supervision and design & build contracts eliminating independent third party oversight.
The more catastrophic industry failings exposed by the Grenfell Tower fire added impetus to the work of the CIOB's commission of past presidents
While there appears to be no appetite within the CIOB to reign back the power given to contractors under the design & build model, the past presidents recognise that build quality is an industry-wide problem.
The CIOB Academy2 has therefore developed a two-day course on widely-used quality management systems. The first course runs on 14th and 15th November 2018 at the CIOB's London office. The price is £549.
Paul Nash, chair of the past presidents' commission, said: "Last year the CIOB established a Commission to look into the issue of quality in our industry following a series of high profile failures. We urgently needed to understand what was preventing or promoting the delivery of quality at all stages of the construction process so that we could act to bring about the change that was so obviously needed.


 "Our research highlighted that there was a need to raise standards across the industry. But more than this we needed to change the culture of our industry; we needed people to take pride in the buildings and infrastructure that they were creating. To achieve this, the CIOB has committed to provide practical advice and training to our members and the wider construction community. By creating and promoting the right culture and behaviours I do believe that our industry will change for the better."
Adrian Montague, head of the CIOB Academy, cited research that has shown quality management improvements could save the construction industry between £7bn and £12bn a year. "Poor quality is costing the industry annually more than the combined profits of companies in the industry," he said. "Construction quality management can deliver customer satisfaction and value. Setting and meeting quality objectives requires a sound knowledge of processes, legislation and compliance – the core of our new course.
"We want to see a 'get it right first time' approach embedded in the industry, which should prevent these unnecessary costs and improve customer retention. Quality management is as important to a company's efficiency and reputation as meeting time and cost targets. Our new construction quality management course comes from the extensive research conducted by the CIOB's quality commission, and will cover all the fundamentals of construction quality management."
1. Report of the Independent Inquiry into the Construction of Edinburgh Schools (very much worth reading)
2. See www.ciobacademy.org for more details.
Got a story? Email news@theconstructionindex.co.uk