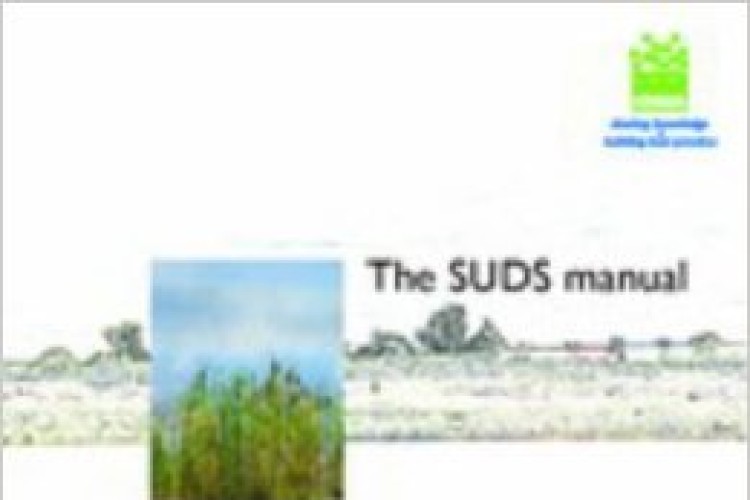 The Construction Industry Research & Information Association (CIRIA) has revised its SuDS Manual after widespread consultation with industry experts.
According to one of those who had input, this major upgrade to the manual has been widely welcomed by the industry, bringing seven years of surface water management theory and practice right up to date.
"CIRIA are to be commended on delivering an excellent document through widespread industry consultation," says Mark Goodger, stormwater regional technical manager for Hydro International, who was a member of the project steering group consulted prior to the publication of the new SuDS Manual (C753) last week.
"The update is a significant step forward, particularly in the way it has realigned the use of proprietary treatment devices as a fully-legitimate member of the SuDS component toolbox.  In the 2007 edition, manufactured treatment devices that remove pollutants through processes such as hydrodynamic vortex separation were classed only for use in 'pre-treatment'; this distinction led to restrictions in the way they could be applied in schemes across the country.
 "Precision-engineered solutions are not the enemies of green infrastructure, they can enable it.  The more balanced, pragmatic approach represented in C753 recognises the valuable contribution that manufactured devices make, helping to bring about a 'can do' approach to getting SuDS schemes built.

"In particular manufactured devices can help to define and implement more predictable maintenance and service approaches for SuDS that can facilitate adoption and ownership; issues that have been a barrier to progress.
"Just as important is the need to change perceptions that land-take and construction cost limitations stand in the way of delivering effective schemes.  By creating precision-engineered solutions using a range of components, developers can achieve the best of both worlds, retaining valuable space for building and still engineering drainage pathways that work as nature intended. It can be done."
He added: "I would urge every consulting engineer and local authority to take note of the updated document, which will no doubt continue to be a seminal reference guide not only in the design of new developments, but also for local planning and lead local flood authorities as they interpret and implement schemes locally in the light of the regulations in place in England, Scotland and Wales."
CIRIA associate Paul Shaffer said of the new guidance: "The SuDS Manual reflects CIRIA's stance that well designed SuDS deliver multiple benefits, as well as manage local flood risk. The Manual is the cornerstone of CIRIA's work on SuDS that includes the BeST project (Benefits of SuDS Tool), Susdrain, CIRIA's SuDS training and extensive catalogue of SuDS related guidance. CIRIA is also developing future work to improve SuDS construction, planning and assessment providing the industry with the competence and confidence to embrace SuDS fully."
The updated SuDS Manual (C753) is free to download, available from the CIRIA website.

 
Got a story? Email news@theconstructionindex.co.uk