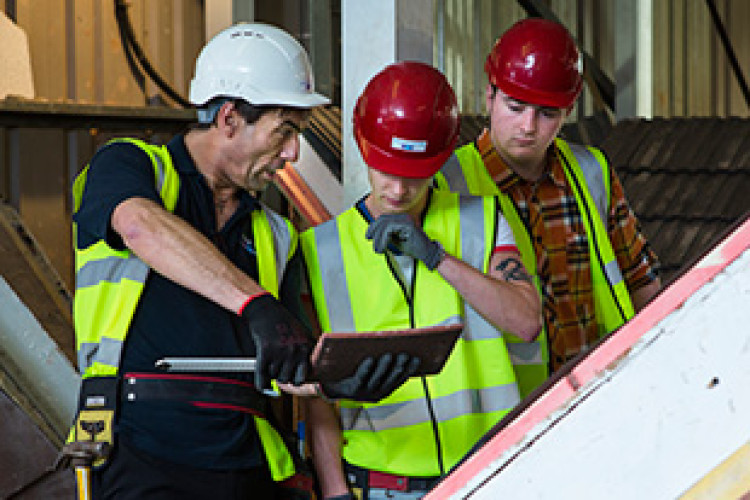 The Department for Education's Construction Skills Fund (CSF) is providing £22.5m for up to 20 on-site construction training hubs. The 18-month scheme is being administered by the Construction Industry Training Board (CITB).
The CITB's contract notice states: "An on-site training hub is a mobile training centre which has facilities to deliver educational and practical skills. Supporting the need of significant construction projects or truly mobile in supporting a programme of projects, the CSF is seeking innovative approaches to creating alignment between the employment needs of construction projects and the employment opportunities which can be created within the community of the construction work.
"To maximise the opportunity to address skills shortages through the fund, the focus is on employer-led approaches to construction training. The approach should complement existing entry routes into the sector, prioritising projects which aim to retrain older adults to work in the construction sector so that everyone – regardless of their age – has the chance to gain the skills they need to make the most of the opportunities that lie ahead.
"The on-site training hubs also have the potential to contribute to the phased implementation of T-levels in offering a longer-term consideration within this investment."
CITB policy director Steve Radley said: "The Construction Skills Fund is a milestone scheme for the sector and provides a significant investment in skills and training. It will help attract new talent and bridge the gap between training and working in the industry.

"Having training on or near to major projects will reveal what an exciting sector this can be, while also putting new talent in the shop window.
"We want all interested organisations to submit Expressions of Interest that are innovative, collaborative and with training at their heart. We will support applicants through the process and provide expert guidance to apply to the fund.
"We are pleased to help deliver this major new project and we are confident that, with industry support, it can help meet construction's skills needs now and in the future."
Organisations interested in participating have until 17th September 2018 to declare themselves via www.delta-esourcing.com/tenders/UK-UK-King%27s-Lynn:-Construction-work./2224769337
Got a story? Email news@theconstructionindex.co.uk