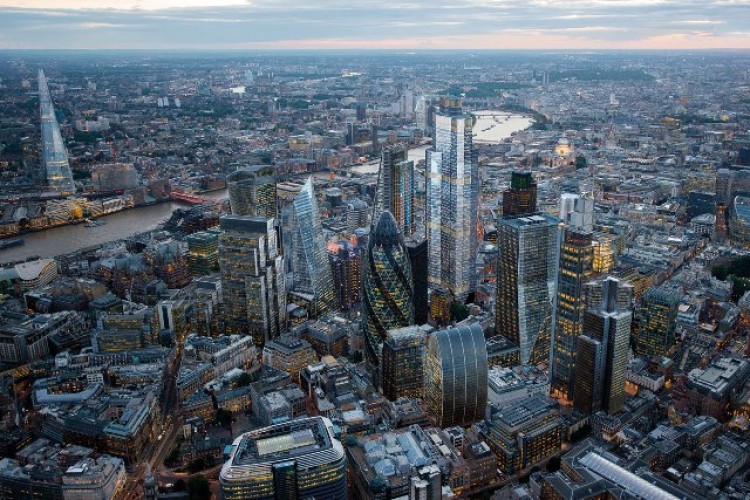 The city's newest skyscraper is being developed by Lipton Rogers for AXA Investment Managers - Real Assets on the foundations of the stalled Pinnacle tower, which started in 2008 but ran out of money in 2012 with just seven storeys built.
The City of London Corporation's planning & transportation committee has now granted planning permission for a new tower at 22 Bishopsgate although permission for the Pinnacle remains valid.
22 Bishopsgate will be the tallest building in the Square Mile, though not as tall as the Shard across the river at London Bridge. Both buildings are engineered by WSP.
City of London Corporation chief planning officer Annie Hampson said of the decision to grant permission to the new plans: "This is a substantial high quality tower. 22 Bishopsgate exemplifies many of the qualities we are looking for in our landmark buildings – it is elegant, calm, and open to the public. A viewing gallery at the top will provide for workers, visitors, residents with the opportunity to look out over the City free of charge. Tall buildings in the City's Eastern Cluster near transport hubs are an effective way of creating the increase in office space and employment needed for a growing London."

Sir Stuart Lipton of Lipton Rogers said: "22 Bishopsgate has been designed to enhance the quality of life of its occupants by adding amenities which make the work experience more enjoyable and effective."
Bruce Dear, head of London real estate at law firm Eversheds, said: "For a global city, London is low rise. It only has 15 towers over 150 metres. New York has 188 and Hong Kong, the high-rise world champion, has 302. So 22 Bishopsgate is very welcome. There is plenty more room in the cockney clouds. We need a high-rise revolution if London is to remain the world's most desirable work and urban living space."
The project team
Lipton Rogers – Developer
Brookfield Multiplex – Contractor
PLP Architecture – Architect
WSP – Engineer (multi-discipline)
The Vertical Transportation Studio – Vertical transportation
West 8 – Landscape
Alinea – Cost consultant
Aecom – Environmental consultant and employer's agent
DP9 – Planning consultant
GIA – Rights of light and party wall
Emmer Pfenninger Partners AG – Façade
Wilson James – Logistics
RWDI – Wind
Space Syntax – Pedestrian flow
Prof. Robert Tavernor Consultancy – Townscape assessment
Hayes Davidson – Visualisation
Miller Hare – Townscape visualisation
Wolff Olins – Branding
FTI Consulting – Public relations
Despina Katsikakis – Workplace fit-out curator
Pringle Brandon Perkins + Will – Space planner
Edge – Space planner
Got a story? Email news@theconstructionindex.co.uk