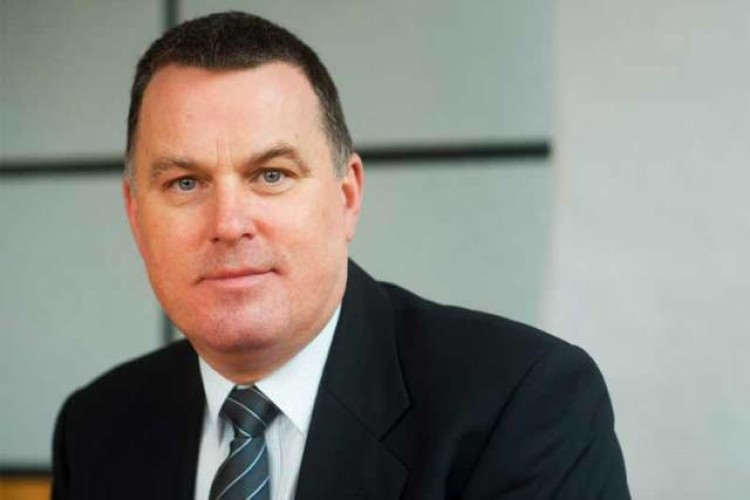 Prof Guymer has been tasked with turning civil engineering knowledge into action as part of the ICE's Shaping the World initiative. He will work with ICE members and industry leaders to identify new areas where civil engineers can offer contributions to the major global challenges.
Drawing on his experience as joint lead of University of Warwick's Sustainable Cities Global Research Priority team, he is expected to engage with other disciplines such as social sciences, economics, planning and computer sciences.
The ICE says that its Shaping the World initiative "brings together the greatest civil engineering minds to address the major infrastructure challenges of our time".
The Ove Arup Foundation and David Sainsbury's Gatsby Foundation have helped to fund the post.


Prof Guymer is an expert on water pollution. His work at Warwick University has addressed issues of urban overcrowding, transport, housing, public health and infrastructure.
He said it was "an honour" to take on the ICE's challenge.  "While the technology and healthcare sectors have leapt forward into the future – innovating and experimenting – civil engineering has struggled to accelerate its pace of change," he said.
"Humanity is entering an age where machines can think for themselves and cities grow beyond the tens of millions. Climate change and technological innovations are disrupting construction activities around the world – presenting new challenges for civil engineers. To catalyse changes and advancements in the sector, the Shaping the World programme identifies and supports great ideas, nursing them to fruition."
ICE director general Nick Baveystock said: "As industry thought leaders, ICE's members and partners can help turn knowledge into action by developing solutions to the complex problems we face. In keeping with ICE's heritage of fostering best practice in civil engineering, projects supported by the Shaping the World Appeal should demonstrate a rigorous and evidence based approach. Professor Guymer will advise the appeal's programme development group on what projects to take forward for the campaign."
Got a story? Email news@theconstructionindex.co.uk