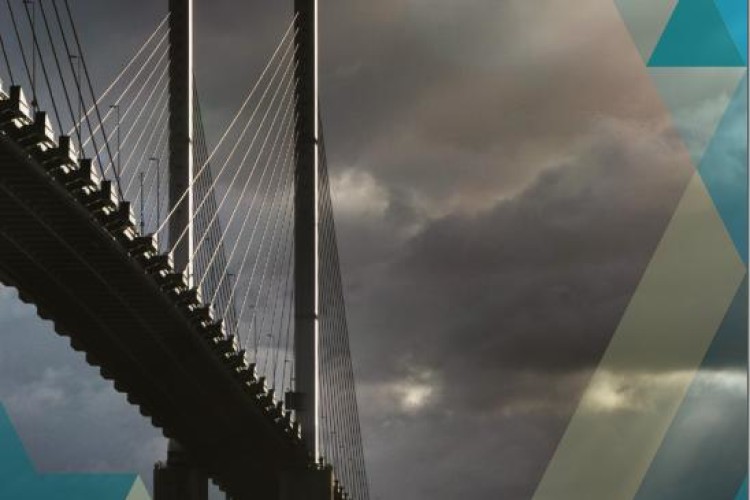 The ICE's new publication says there is a need for a full debate about the future of funding in the UK. As well as tolled roads, options including a UK investment bank should be considered by the government and industry to ensure a strong future for the sector,says the ICE.
State of the Nation 2018: Infrastructure Investment (SoN) explores opportunities for future investment and is intended to open a conversation about how the nation's infrastructure can be better funded and financed. 
One of the report's key recommendations is that government should consider a pay-as-you-go model of road taxation, to replace the likely loss of income from the existing model as the country moves towards a largely electric car fleet.  Almost half the population (47%) would support the introduction of a pay-as-you-go model, if it were to replace Vehicle Tax and Fuel Duty, according to a YouGov survey commissioned by the ICE. This compares to less than a quarter (23%) who opposed the idea, and 30% who were either undecided or didn't have an opinion either way.  
It also recommends that the feasibility of establishing a UK investment bank should be explored as a contingency against a loss of access to low-cost anchor finance from the European Investment Bank and to maintain domestic expertise in infrastructure investment.
In addition, the National Infrastructure Commission should be placed on a statutory footing in the long-term to ensure its permanence and enhance its ability to give independent expert advice.
Paul Sheffield, ICE vice president and chair of the SoN steering group, said: "It's important that we recognise the changing societal landscape and adapt accordingly – moving towards an electric vehicle fleet will require a change in the way taxes are charged and collected, just as a change in emerging technologies will require variation in how energy is stored. This report makes recommendations to government as we work together to create a sustainable future for infrastructure." 

 Professor Lord Robert Mair, ICE president, said: "We face a time when the demands on infrastructure services are changing and increasing, with pressures from population growth, ageing demographics, increasing urbanisation, and resilience issues due to climate change.
"To respond to these in the long-term, and remain globally competitive, we must have an open and robust debate about how to fund our future infrastructure needs – and encouraging private investment must be considered." 
The OECD recommendation is that by 2030, global infrastructure spending should be 3.5% of world annual GDP. However, the budget for public investment in UK infrastructure between 2020 and 2050 sits at 1%-1.2%, with any further investment to come from the private sector. The report says that it is important for there to a healthy mix of public and private investment.
Hala Audi, director of strategy and policy at the Infrastructure & Projects Authority, responded to the report on behalf of the government. "The more we have these good quality publications to better inform the public, the more we can keep the infrastructure conversation going with government," she said.
She also welcomed the recommendation calling for active steps to be taken to facilitate the use of alternative funding types, such as asset recycling: "It's good to see ICE and the industry having these types of conversations, which are also happening within government."
Got a story? Email news@theconstructionindex.co.uk