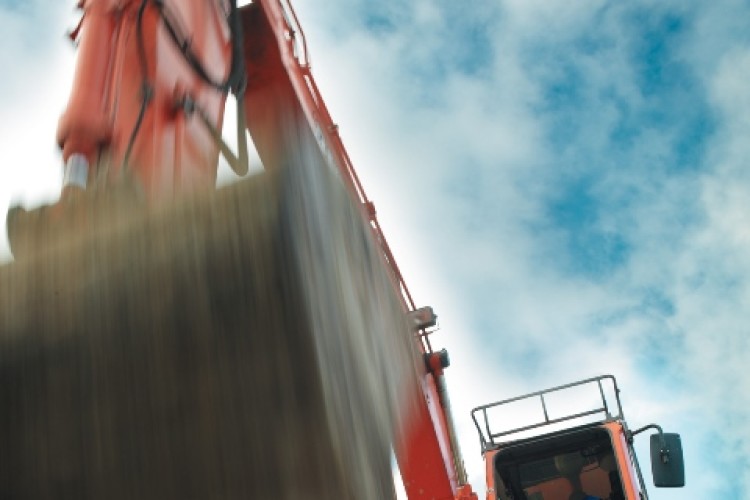 The latest quarterly workload survey from the Civil Engineering Contractors Association (CECA) found that a net balance of 40% of firms across Great Britain reported an increase in orders in Q1 2014, compared to a balance of just 3% in the previous quarter. In other words, 20% of contractors said their workload had decreased in Q1 2014, but 60% said it had increased.
A balance of 58% of firms expects their workload to increase in the next 12 months.
While the survey provides merely a snapshot, it clearly indicates that the sector has bounced back from a difficult quarter at the end of last year.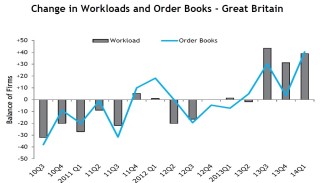 There are also now reports of escalating competition in the jobs market, with 26% of companies struggling to find suitably-qualified employees.

On balance, 48% of firms in Great Britain expect the employment of operatives to increase in the next year, and 49% expect the employment of staff to rise in the same period.
CECA chief executive Alasdair Reisner said: "Today's figures show that momentum is gathering in the recovery of the infrastructure sector. This is good news, given the impact of bad weather over the winter.
"However, CECA members are increasingly reporting difficulties in acquiring suitably-qualified staff and operatives. As the industry grows the demand for a suitably-qualified workforce will only intensify.
"There is a looming skills gap in the infrastructure sector that must be addressed if the industry is to efficiently fulfil its potential as a driver of economic growth. Responding to this issue will require co-ordinated work across the sector to ensure we have enough capable people to deliver future demand."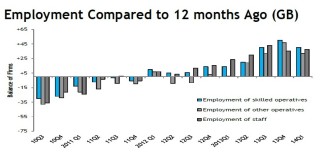 Got a story? Email news@theconstructionindex.co.uk