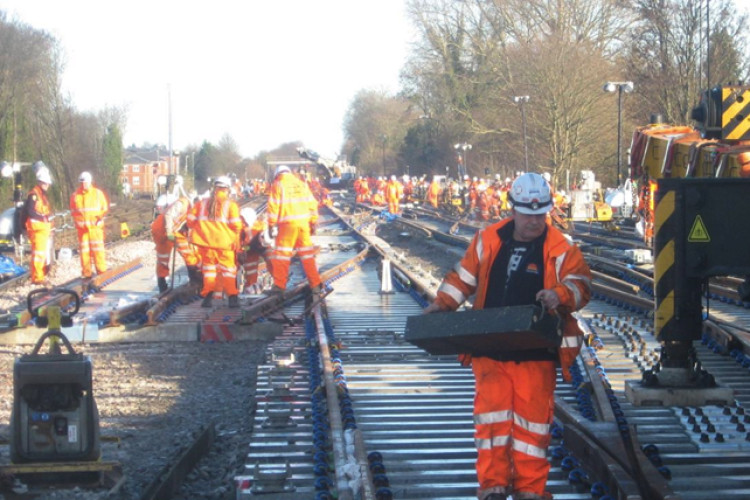 Results from the Civil Engineering Contractors Association (CECA) workload trends survey for the fourth quarter (Q4) of 2017 found that more member firms saw workload fall than saw a rise. The difference was a net balance of four percentage points.
Civil engineering contractors in England are still doing well, with a balance of +21% busier than a year ago. The comparable figure for Scotland and Wales though is -21% and -33% respectively. Northern Ireland is not included.
Across Great Britain, five out of ten sectors reported falling workloads, on balance, with railways recording the weakest balance.
Orders were also down a net 10% overall. Order books in Scotland are down for a net balance of 43% of contractors, although in England orders were up over the year for a net balance of +13%.
CECA director of external affairs Marie-Claude Hemming said: "These disappointing figures show that more must be done to unlock planned infrastructure investment and bring schemes to market.
"Our hopes are that the decline in workloads during 2017 Q4 are representative of a pause in activity, rather than a sign of broader decline. Nonetheless these statistics reinforce our concern that rail activity is far below where we might have expected it to be at this stage of the investment cycle."
Got a story? Email news@theconstructionindex.co.uk