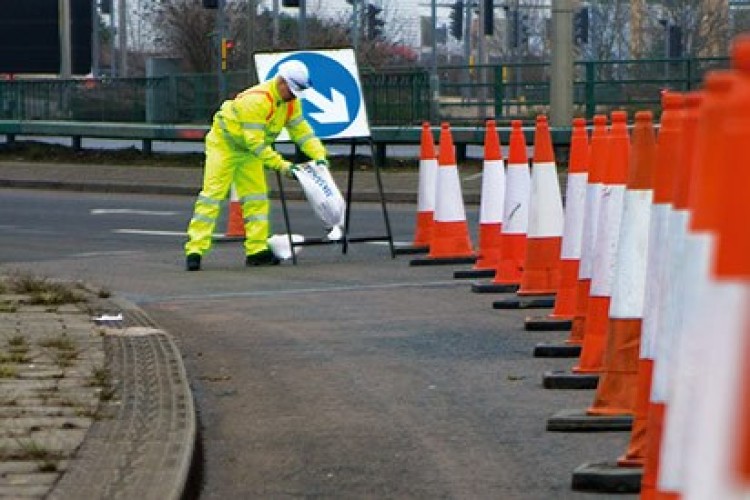 Highways England secured headlines this week by publishing details of £600m investment in the northeast roads by 2020.
But the Civil Engineering Contractors' Association (CECA) criticised the announcement as "largely old wine in new bottles" that won't improve work prospects for construction and civil engineering firms any time soon.
Douglas Kell, director of the CECA North East, said: "Bald figures like this can so easily mislead. Regrettably, as often happens with government announcements of this nature, work already under way or previously promised for roads gets lumped together with any genuinely new injection of public spending." 
He said that the biggest project listed, the  A1 Western Bypass improvement, Coal House to the Metrocentre at Gateshead, has already been under way for some time and accounts for about £60m that has been previously announced.
Among the other projects, the Coast Road/A19 "has been repeatedly announced before but is not under way," Mr Kell said.


The A19 to Testos roundabout at Boldon "has been the subject of discussion since Adam was a boy – not started but projected for 2017/2018", while the A19 at Down Hill "is again listed as 2017/2018".
Mr Kell added: "There are other projects cited that are ongoing and not brand new. So about £540m of the total concerns projects still to be considered, meaning little available new work for northeast firms now.
"Linking work underway with proposals stated previously, to the building and civil engineering industry, is simply old money being announced as new money. It would conveniently conceal that the money available now is nearer 10% of £600m.
"As the other major plans are still under consideration and yet to be put to consultation it means there is no new investment yet for firms to build on. It is wonderful when substantial sums are announced but to repeat after repeat the same money and extending the delivery time to 2020 doesn't give the sector the work it needs now."
A Highways England spokesperson responded: "Highways England has been set up specifically by the government to deliver £11bn of improvements to England's motorways and major A roads over the next five years, including £600m in the north east, making roads even safer, reducing congestion and underpinning economic growth in regions across the country. In the northeast, work has already begun on some on these projects and the remaining investment is being procured or will be once scheme plans are finalised. We will engage with our supply chain before going to market to procure for this work."
Got a story? Email news@theconstructionindex.co.uk