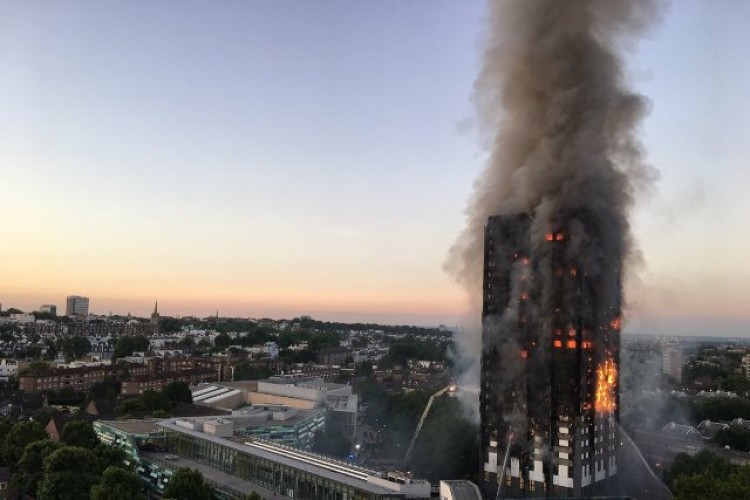 In the second stage of testing, called for in the wake of the Grenfell fire, the Building Research Establishment has confirmed that a wall cladding system consisting of aluminium composite material (ACM) cladding with a polyethylene filler (category 3) with stone wool insulation failed BS8414 flammability tests.
The government's expert panel has also advised that the tests results show this cladding and insulation combination does not meet current building regulation guidance.
According to the Department for Communities & Local Government (DCLG), 111 buildings are currently known to have this combination of materials in their wall cladding systems – 90 of which are local authority or housing association owned or managed.
They have been advised by the DCLG to "put in place a plan to review the cladding system and undertake remedial work, in particular to remove cladding".
It added: "Wall systems with these materials present a significant fire hazard on buildings over 18 metres."
Further large scale tests being undertaken over the coming weeks may provide more information to inform decisions on replacement systems.
Eighty residents were killed on the night of 14th June when the 24-storey Grenfell Tower apartment block on the Lancaster West estate in north Kensington caught fire. An £8.6m refurbishment in 2016 saw it clad with panels of Arconic's Reynolux coated aluminium sheets with a Reynobond polyethylene (PE) core, over Celotex RS5000 insulation. While the cladding system did not start the fire – police say a Hotpoint fridge-freezer was the cause – it exacerbated the spread instead of containing it.
Got a story? Email news@theconstructionindex.co.uk