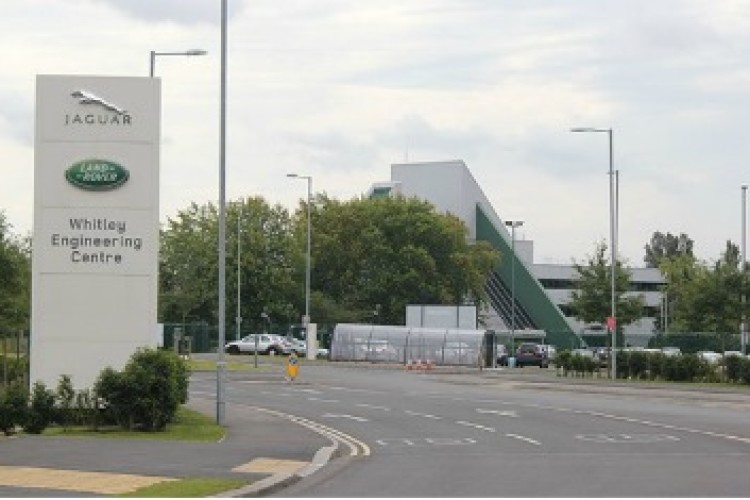 Expansion of the car manufacturer's research and development facilities will see the development of a 60 acre greenfield plot adjoining its existing Whitley site.  
The news cements Coventry and Warwickshire's place as the company's  global HQ and at the heart of the company's plans for global growth and means that work can now start on finalising the delivery of the road infrastructure, public transport links, green space and other improvements for local people.
Jaguar Land Rover is owned by Tata of India. It made £1.56bn in pre-tax profit in the year to 31st March 2016, with global vehicle retail sales up 13% to 521,571, passing the half-million mark for the first time ever.
The Department for Communities & Local Government said: "The government is committed to give more power to councils and communities to make their own decisions on planning issues and believes planning decisions should be made at the local level wherever possible. The secretary of state has decided, having had regard to this policy, not to call in the application. He is content that the application should be determined by the local planning authority."
Construction work is now expected to start on site late this year or early next year.


Coventry and Warwickshire Local Enterprise Partnership is bidding for a government grant of up to £40m to support the provision of the public roads and bridge across the A45 to link both sites. This follows on from the £10m of government funding for road improvements around Whitley that led to the company announcing £300m expansion plans last year.
Warwick District Council leader Andrew Mobbs said "This is great news. It is an important step towards the development of Whitley South as a major employment site for the sub-region and one that directly supports JLR's expansion plans and the consolidation of their global research and development operations within Coventry and Warwickshire.
"The site is entirely within Warwick District but to bring it forward we have worked closely with our colleagues in the City Council as well as with JLR and the decision demonstrates the value of this close partnership working. The next stage of this work will see further dialogue as the detailed design and layout for this sensitive Green Belt site begins to be finalised but I'm particularly pleased that the approved plans include the creation of new areas of open public space and a country park between the new development and Baginton village".
Coventry City Council leader George Duggins said: "This is really fantastic news, a real boost for the city and further proof of our motor city heritage and our motor city future.  There is lots of detail to look at but this is a really important hurdle cleared and one which means we can get on with things."
Got a story? Email news@theconstructionindex.co.uk