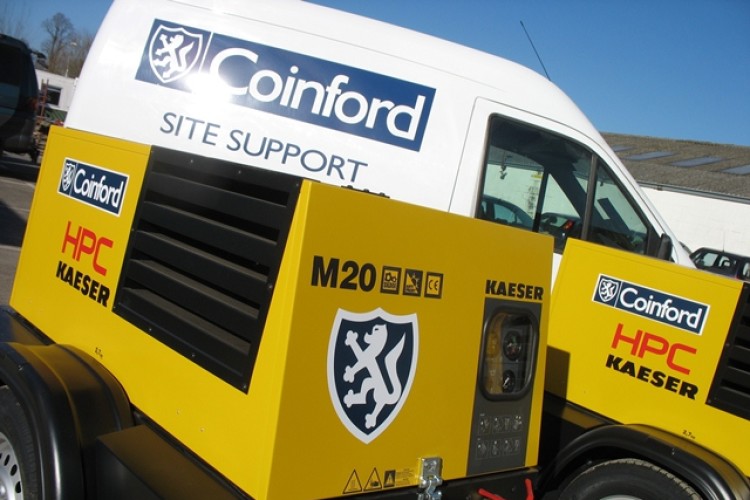 The new fleet of 10 compressors, consisting of four single tool M20s and six two-tool M43 compressors, has been put to use on the sites of parent company Coinford Construction, operates across London and the southeast. The compressors are being used to operate a range of air tools for tasks such as surface preparation and breaking out piles and pile caps.
The compressors were bought from dealer Jim Dicker Plant Sales. Jim Dicker said: "HPC Kaeser is an excellent manufacturer and the quality of their compressors has always been impressive. Features that you would normally only see on larger models are available across the range including a patented anti-frost device that is particularly useful at times of the year when ambient temperatures are lower, as it protects air tools against freezing and corrosion."
The M20 and M43 are powered by new generation Kubota water-cooled diesel engines. HPC Kaeser's 1:1 direct drive system, coupling the airend to the engine, is designed to provide more compressed air for less fuel consumption. A flow-optimised SIGMA Profile airend, designed to run continuously under load, powers heavy-duty breakers and tools. The M20 weighs 460kg and the M43 weighs 730kg.
Got a story? Email news@theconstructionindex.co.uk