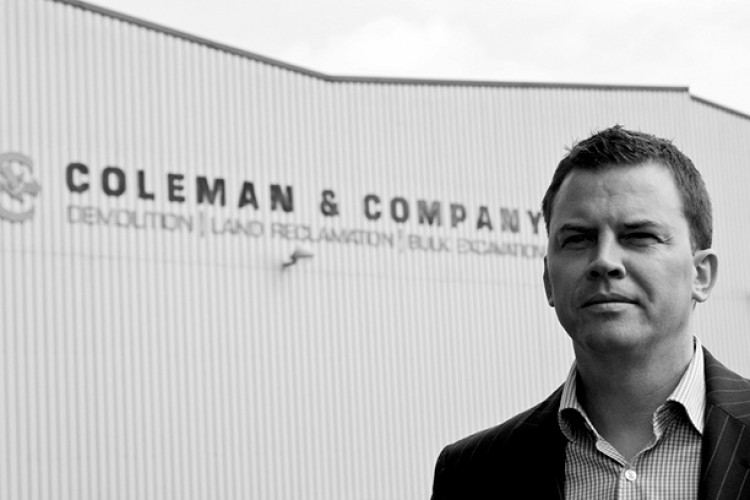 Coleman & Company's annual report for the year ended 30th April 2016 shows that, despite the impact of the Dicot disaster, the business made a profit before tax of £1.03m for the year, compared to £1.33m in the previous year.
Four employees of Coleman & Co were killed on 23rd February 2016 when the boiler house of Didcot A power station in Oxfordshire collapsed unexpectedly during preparations for a controlled demolition.
Managing director Mark Coleman writes: "The directors can report that the operating profit on ordinary activities before exceptional items was £2.06m on a turnover of £28.2m and this compares to a £2.45m operating profit on a turnover of £30.3m in the previous year, a credible performance. The directors in particular wish to record their appreciation for the tremendous application and professionalism of all employees throughout the year and beyond.

"During the last quarter, however, the company suffered an incident on a contract, the cause of which is not yet known with the matter being dealt with by the appropriate authorities. In the event the company is considered to have some responsibility, then based on professional advice the directors understand that insurance cover should be available to offset any financial claims.
"Subsequent to the year-end, commercial discussions regarding the incident are continuing and whilst the directors are confident of a reasonable outcome, the operating profit has been reduced by prudent provisions for exceptional costs as detailed in the financial statements."
Mark Coleman also says in his strategic report that the directors remained confident that the company's health & Safety culture remained 'relevant and robust' – "However, the directors are determined that the company, and the demolition industry as a whole, develop new procedures to deliver consistently a zero incident rate on major health and safety matters," he said.
Got a story? Email news@theconstructionindex.co.uk