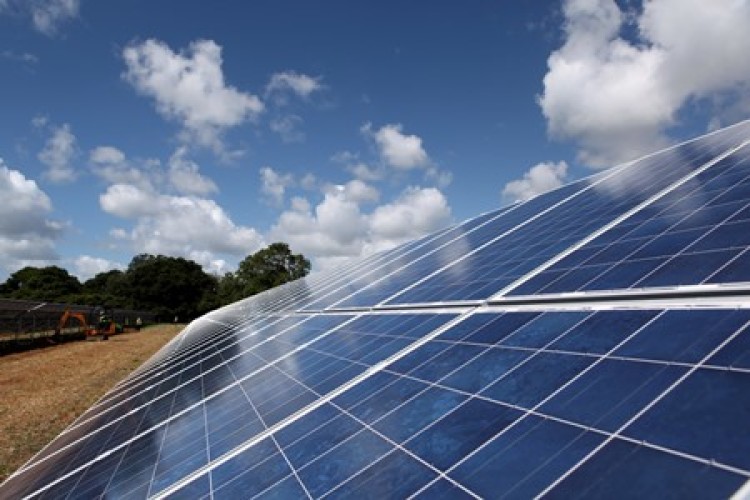 Anesco has teamed up with property regeneration company Harworth Estates to redevelop former colliery sites with the development of a 30MW solar portfolio.
The ground-mounted solar installations will be operational for 25 years and, once completed, should generate enough energy to provide power for around 10,000 homes.
Anesco said that the project would begin with the development of three sites in Nottinghamshire: Welbeck Colliery in Mansfield, Gedling in Lambley and a third site in Bilsthorpe. A fourth site at Askern in South Yorkshire is awaiting planning consent.
Welbeck Colliery in Mansfield will be the first site to come online. The installation will cover an area of almost 32 acres and will generate carbon savings of around 5.11 tonnes per year, Anesco says. It will comprise of 44,160 solar panels mounted on around 15km of frames that have a combined generation capacity of 11.2MW – sufficient energy to power more than 3,450 homes in the local area.


This will be followed by 5.74MW installations at both Gedling and Bilsthorpe, and an installation in the planning stage for Askern.
CEO Adrian Pike said: "Working with landowners to develop sites likes these former collieries fits perfectly with government policy, with the Department of Energy & Climate Change pushing the focus of growth in solar to be on brownfield sites and domestic and industrial roofs. These sites are based in the midlands and north of England, which is important as we believe it is essential that solar developments are made across the UK and not just in the southwest."
He added: "Through these installations we will not only be regenerating disused land but will be creating employment, generating renewable energy and helping to reduce the UK's carbon emissions."
Got a story? Email news@theconstructionindex.co.uk