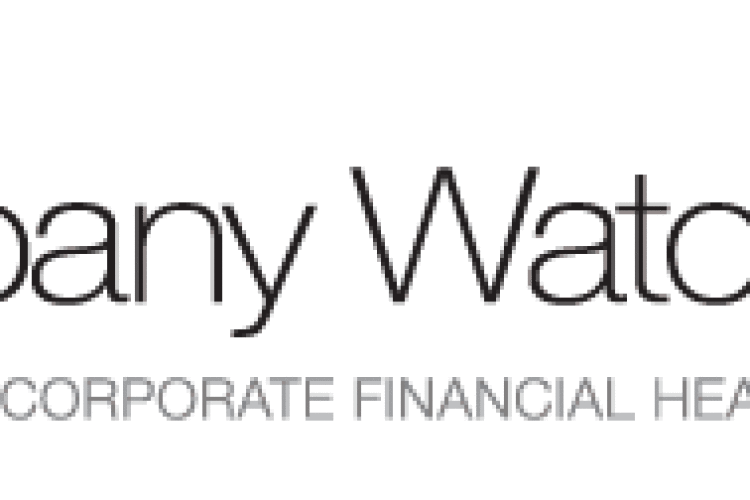 Company Watch analysed seven key financial ratios, and the interaction between them, of the UK's Top 100 construction companies. Only one of these ratios is profitability; there are three more involving how the company is funded and another three concerned with its asset profile. Blend them all together, apply some mathematical algorithms and out pops a financial health score: the Company Watch "H-Score", expressed as a score out of a maximum of 100.
Companies with an H-Score above 75 are in rude health. A score between 50 and 75 is fair-to-middling. Any H-Score below 50 looks a bit off-colour and a business with an H-Score of 25 or less is in the Company Watch "warning area". Over the past 16 years, one in four of the companies in this 'red zone' has gone on to either file for insolvency or undergo a major restructuring.
Both Galliford Try and Kier are firmly in Company Watch's 'red zone', with scores of just 15 and 14 respectively. However, for balance, it should be noted that 75% of 'red zone' companies do not fail because management takes remedial action. And both companies are currently digesting major acquisitions.
Galliford Try, which acquired Miller Construction earlier this year, reported record profits of £95.2m before tax for the year to 30 June 2014. This figure was up 28% on the previous year's £74.1m. Annual revenue was also up strongly, by 21% to £1,768m (2013: £1,467m.) However, Company Watch gives it a perilously low Health Score of just 15, down from 16 last year.
Company Watch head of external affairs Nick Hood explains that Galliford Try has low liquidity: 'quick' assets (debtors and cash) were £555m in the accounts analysed, compared to current liabilities of £816m, leaving a shortfall of £261m as against an annual running rate for expense outgoings of £1.7bn.
Coupled with this, Galliford Try has high inventory: 48% of sales & 159% of net worth in the latest accounts.  While this is to some extent the business model for companies dominated by house-building, other major players have more strongly compensating strengths in their balance sheets.
Kier, which acquired May Gurney last year, is in even more financial danger, with a score of 14, down from 24 last year. Issues here include intangible assets of 105% of net worth, meaning that it has a deficit of tangible assets, which Company Watch views as a negative characteristic. Gross debt is 104% of net worth, which is not exceptionally high but beyond normal parameters, hence a drag on the overall health score.
Kier's accounts also show working capital to be thin, at just £109m against sales of £3bn. Liquidity is low: there were 'quick' assets (debtors & cash) of £649m versus current liabilities of £1bn (a shortfall of £351m) in the context of expenditures of £2.9bn as per the latest accounts.
Finally, also counting against Kier is that it pays out a high percentage of post-tax profits in dividends. The ratio was 63% in 2012/13 and 348% in 2013/14.

On discovering this, should we no longer consider it a coincidence that both Kier and Galliford Try have recently or will soon change leadership? Kier chief executive Paul Sheffield stepped down this year, to be replaced by the finance director, while Galliford Try chief Greg Fitzgerald has also announced his intention to step down in the coming months. Both men are way off retirement age; Sheffield was 52 when he left and Fitzgerald is just 50.

At the top of the Company Watch health league are just seven companies with a score of 76 or more. This is down from 10 a year ago.
All but one of them have profit margins well above the average of 1.49% for the Top 100 and four of them earn more than 5% on turnover. They are far from the largest by turnover, suggesting that smaller may be more beautiful. In fact the four largest companies by turnover all rank in the bottom third when measured by their H-Score.
The best score is the 180-year-old Cumbria-based Thomas Armstrong Group which again scores 91 out of 100, just as it did last year. It makes a margin of 6.84% and is both asset- and cash-rich, with bountiful working capital. The second strongest is another privately-owned contractor, Essex-based Mullaley. Its rating is 82 out of 100, influenced by profit margins of over 6% and a strong working capital position.
At the bottom of the league are 18 companies in the warning area with scores of 25 or less, half of them loss-making. Last year there were 19 in the red zone. As well as losses, adverse factors include high levels of debt, abnormally high inventory lock up and marginal or negative net worth positions.
The clear message from the analysis is that the Top 100 construction companies are certainly the largest in the sector in terms of turnover, but the most mixed of bags when it comes to their overall financial health.
Rather worryingly, their average H-Score has dipped in the past year from 48 to 46, the second year running this measure has fallen. It puts them a little below the average for the whole economy for companies of this size, suggesting that, in terms of business efficiency, the construction industry in under-performing and has a lot of catching up to do.
Got a story? Email news@theconstructionindex.co.uk