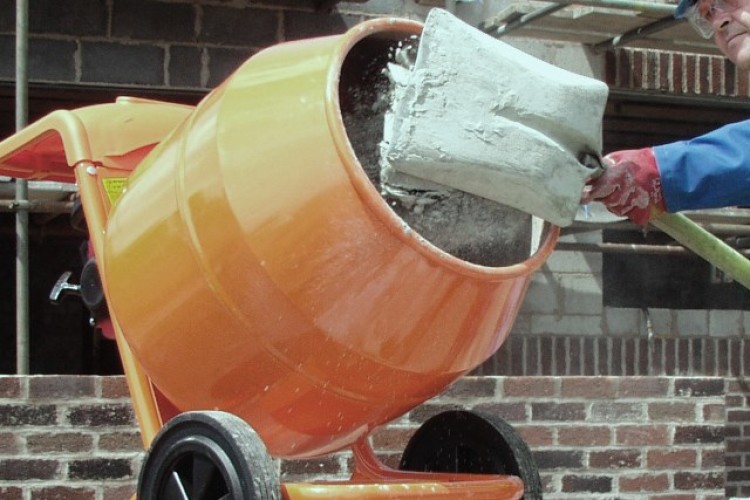 The aspiration is that the price of cement will come down, and so reduce the cost of construction.
In its final report into the market for aggregates, cement and ready-mix concrete, the Competition Commission (CC) has said that it will require Lafarge Tarmac to sell a cement plant (and some accompanying ready-mix plants if necessary) to facilitate entry of this new producer. The CC is also introducing measures to limit the flow of information and data concerning cement production and price announcements.
Additionally, the CC is looking to increase competition in the supply chain for ground granulated blast furnace slag (GGBS-a partial substitute for and input into cement) by requiring Hanson to sell one of its GGBS production facilities.
These measures are in line with the provisional decision published in October following a two-year investigation that found that both structure and conduct in the cement sector restrict competition by aiding coordination between the three largest producers: Lafarge Tarmac, Cemex and Hanson.
The CC said that the lack of full competition in the market resulted in higher prices for all cement users. The three major producers have refrained from competing vigorously with each other by focusing on maintaining market stability and their respective shares, the CC found.
The CC has also identified competition problems resulting from Hanson being the only domestic producer of GGBS, with exclusive rights to use the output of Lafarge Tarmac, the sole source of granulated blast furnace slag (GBS), which is the main raw material input into GGBS.
The CC estimates that higher prices resulting from this lack of competition cost customers at least £30m a year and probably more in the future for cement, and a further £15m to £20m a year for GGBS. The CC believes that without its intervention, this situation would persist for many years to come.

The CC has not identified any problems with the markets for aggregates or ready-mix concrete.
Its investigation relates to Great Britain only, and not to Northern Ireland.
CC deputy chairman Professor Martin Cave, who chaired the inquiry, said: "We believe that the entry of a new, independent cement producer is the only way to disturb the established structure and behaviour in this market which has persisted for a number of years and led to higher prices for customers.
"Despite falling demand and increasing costs during the last few years, profitability among GB producers has been sustained and their respective markets shares have changed little. This is not what you would expect to see in a well-functioning market, under these circumstances.
"The problem in relation to GGBS stems from there being only one domestic producer (Hanson) which again leads to higher prices for customers.
"Cement is an essential product for the construction and building sectors and the amount of such work that is funded by the public purse only underlines the importance of ensuring that customers get better value for money. We believe our measures can bring about a substantial, swift and lasting increase in competition in this economically vital market."
However, Lafarge Tarmac said that the plan was flawed and warned that customers would lose out. [See its response here.]
A summary of the remedies:
Got a story? Email news@theconstructionindex.co.uk