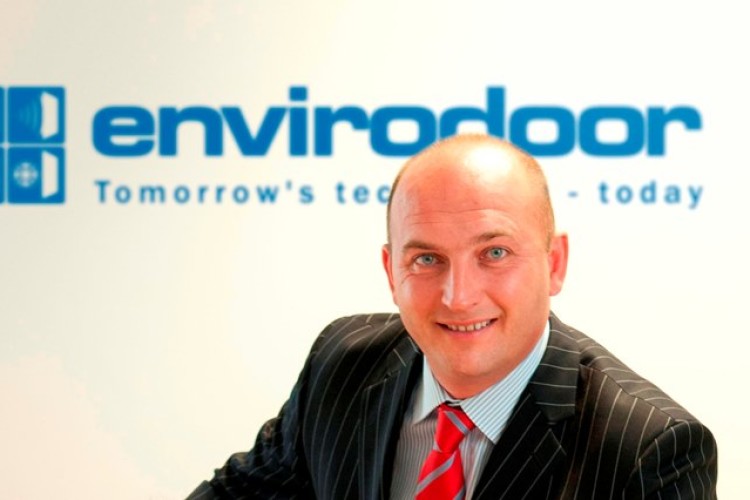 Envirodoor is, or has been, owned by the De-Villamar Group.  Recent Companies House filings show 41-year-old managing director Mark De-Villamar Roberts resigning his directorship on 26th September 2017 and the appointment of 68-year-old Michael De-Villamar Roberts, who just 12 days earlier had himself resigned as a director, filings show.
Envirodoor registered its new name, Doortekch, at Companies House the following day, 27th September. The filing said that the name change was agreed and passed by members on 1st January 2017.
One of Envirodoor's leading competitors in the hygienic doors business is Dortek, which has been trading since 1989. Asked for comment, Dortek managing director Alan O'Keane said: "I am completely bewildered by all this and concerned about the confusion that could be created in the marketplace among our customers."
He added: "I don't know what's behind this or what their motivation is but it is potentially confusing. I will have to contact all my customers as a matter of urgency to explain that this so-called Doortekch is nothing to do with Dortek."

Phones at the Hull head office of newly re-named Doortekch are still being answered as "Envirodoor" and the woman answering the phone said she knew nothing about any name change. She said that business activity was continuing as normal. Neither Mr De-Villamar Roberts were available for comment.
Swedish newspaper Ystads Allehanda reported on 14th September 2017 (the same day that Michael De-Villamar Roberts' resignation as a director was registered at Companies House) that Envirodoor's Swedish subsidiary Interdoor had gone out of business with the loss of 16 jobs.
Companies House filings also show Finance Yorkshire and Viking Fund Managers ceasing their involvement with Envirodoor as of 26th September. Viking Fund Managers manages the Finance Yorkshire equity fund. Envirodoor secured an initial £600,000 funding package in 2013 from Finance Yorkshire, followed by a £550,000 equity-linked investment in 2015.
Got a story? Email news@theconstructionindex.co.uk