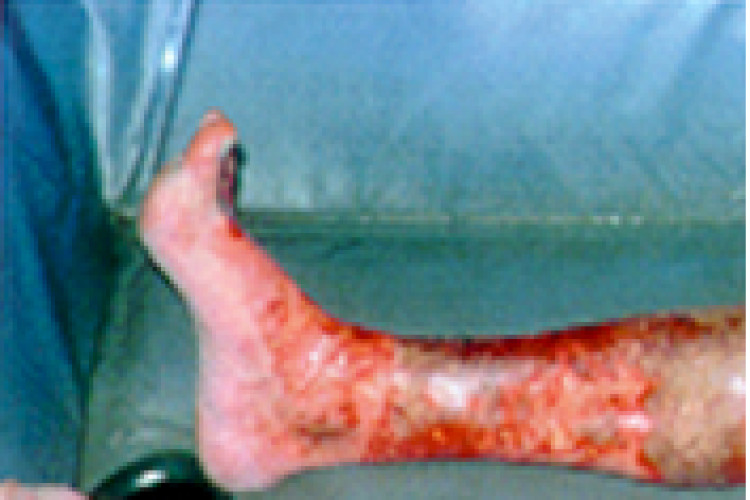 One of the workers required skin grafts to both ankles.
The two men were working as casual labourers for 55-year-old builder Geoffrey Cinko at Stanley Road in East Sheen on 6 October 2010. The job was to demolish five garages and erect two semi-detached homes in their place.
Mr Cinko was prosecuted yesterday (11 March) by the Health & Safety Executive (HSE) for failing in his duty of care as an employer to ensure suitable instructions, personal protective equipment and welfare facilities were provided.
Westminster Magistrates' Court heard during a two-day trial that the two injured workers had been asked to assist with the concreting of a basement excavation. The wet concrete was poured into the excavation and they had to wade through it to evenly distribute and smooth the material before it was left to set.
Some three hours into the work one of the workers complained of severe pain to his legs. He got out of the concrete but could find no welfare facilities to wash the concrete off his legs. The labourers therefore continued working in varying depths of concrete up to just below their knees for at least another hour before they finished.
Both had to seek hospital treatment that evening after experiencing painful burning sensations around their ankles and lower legs. They were diagnosed with chemical burns and were unable to return to work.

The HSE investigation found that prior to the work neither worker was briefed on the risks of working with wet concrete, which all good builders well know is a strong alkali that can cause serious burns and ulcers.
Furthermore, Mr Cinko failed to provide personal protective equipment for the workers, such as boots providing cover to knee level; and welfare facilities at the site were wholly inadequate, the court heard.
Geoffrey Cinko, of Holmesdale Avenue, East Sheen, SW14, was fined £10,000 and ordered to pay £10,000 in costs after being found guilty of breaching Section 2(1) of the Health and Safety at Work etc Act 1974.
After the hearing, HSE inspector James Hickman said: "This was an entirely preventable incident that left two workers with serious and extremely painful chemical burn injuries.
"The risks associated with working with wet concrete are well known and the necessary control measures to protect workers are easily achievable. Yet they received no protection whatsoever from Mr Cinko, who showed a blatant disregard for their safety and welfare.
"He fell well short of the required standards expected of a competent principal contractor, and I hope his conviction sends a clear message to others."
Got a story? Email news@theconstructionindex.co.uk