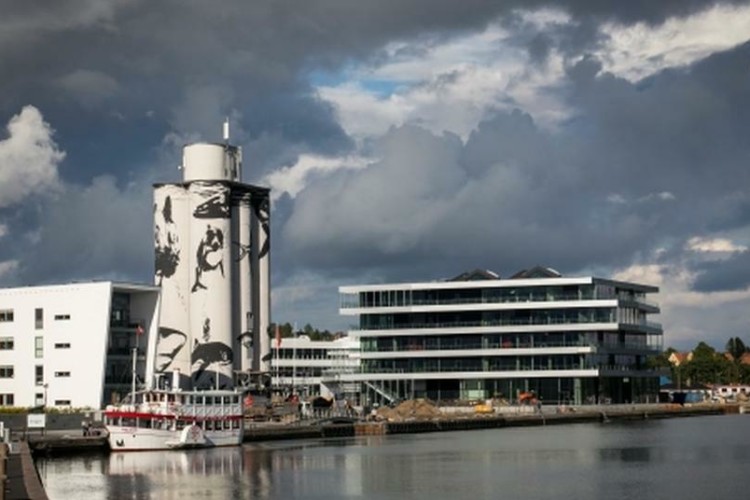 Sharks, fish and whales now look out over the city, after the artist decorated the 1,537m² surface of the silo in the old commercial harbour. There will be a climbing wall on its west side, where people will be able to climb up between and through the fish. "Past meets present; and the past finds a new use," said Ash.
"The silos are an exciting project because of their size and round shape," he said. "I have used this in the creative process, so the shape of the silos and their location by the water have been a part of what I wanted to express.  In similar projects abroad, I've worked with large formats with animal motifs that appear in unusual ways in the urban space."
Ash, who has a background as a graffiti artist, has done wall paintings in many other countries. He lives in Copenhagen, where, among other things, he has done works for the architectural firm Big for the VM Bjerget (VM Mountain) project.
The Harderslev silo artwork, which has been financed by the Danish Arts Council and the Municipality of Haderslev, will open on Friday.  
Got a story? Email news@theconstructionindex.co.uk