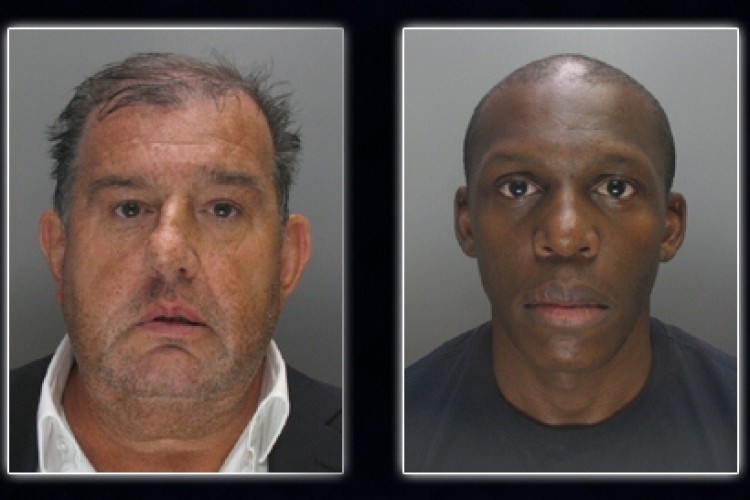 John Woodhatch and Adrian Taylor contacted the Guernsey Treasury in June 2012 claiming to be from Lagan Construction, contractor for a £50m project at the airport, and informed them that they wanted to change the bank account for the company's monthly payments.
Once the next monthly payment of £2.6m reached their new RBS account, Woodhatch instructed the bank to move the money to accounts in Dubai and Turkey.
Woodhatch, who was working as a City broker, told RBS that the transfers were mainly to pay for a horse in Dubai. However, the RBS money laundering team were suspicious and contacted the City of London Police for investigation in July 2012. They were later assisted by Guernsey Police.

Within days Woodhatch was arrested. A review of his accounts showed that £52,000 of the stolen funds had been transferred to Adrian Taylor, from Swanley, Kent. He was arrested in October 2012 after handing himself into the City of London Police.
John Woodhatch, 58 and from Epping, Essex, was sentenced to five years in prison and Adrian Taylor, 44, six years in prison after both pleading guilty to charges of money laundering.
Detective Inspector Rob Stirling, who led the investigation for the City of London Police, said: "Woodhatch and Taylor thought they were too smart to be caught and would be left free to spend the £2.6m stolen from the States of Guernsey. Unfortunately for them the City of London Police specialises in investigating cases of financial fraud and bringing those responsible to justice. Woodhatch and Taylor's scam should also serve as a warning to other public and private sector bodies that could easily be targeted by fraudsters in the same way."
Got a story? Email news@theconstructionindex.co.uk