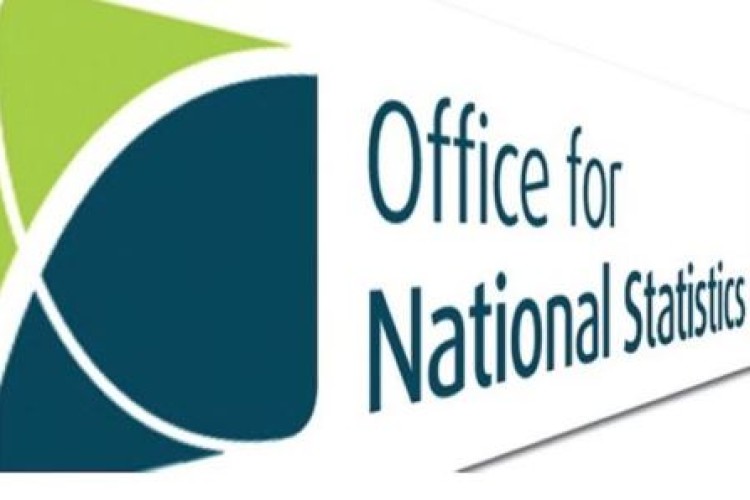 Construction output in July was only 0.5% higher than in June 2018, driven predominantly by a 4.0% increase in new private housing work. The three-monthyl growth was boosted by a 5.3% rise in repair & maintenance work.
Latest data from the Office for National Statistics (ONS) also show that total construction new orders declined 6.5% in the second quarter (April to June) of 2018. This was the third consecutive quarter of declining new orders, reaching its lowest level since the first quarter of 2013, more than five years ago
The quarter-on-quarter decrease in construction new orders in Q2 2018 was driven predominantly by a 17.6% fall in new housing orders, which after strong growth in Q1 2018 fell back to a similar level seen in Q4 2017.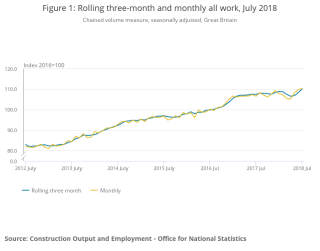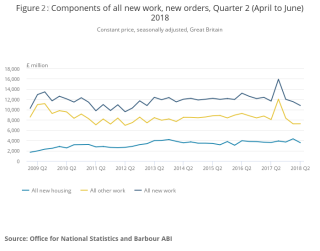 Commenting on the numbers, McBains chief executive Michael Thirkettle said: "After the last set of ONS figures showed an upturn following several months of decline, this second successive rise represents another much-needed boost to confidence in the sector. 

"Underlying growth remains fragile however, and the real test will be if this can be sustained in the months to come, given the uncertainty over issues like Brexit that have impacted on UK companies' commitment to new projects over the last two years."
Blane Perrotton, managing director of surveyors Naismiths, said:  "Construction output remains firmly on the front foot – even if the pace of growth has eased since the industry's second quarter surge. But for all the enthusiasm and energy, Britain's builders are still playing catch up, reversing the backlog that built up during 2018's deep-frozen first quarter – which saw output shrink by 0.8%.
"And while contractors are clearly busy right now, few have full order books. The 6.5% slump in new orders in the second quarter of the year reveals just how wary developers are to commit to new projects in the current environment.
"Activity on existing projects is brisk, but with new orders now at their lowest level for five years, the industry is flying a holding pattern – waiting for something, anything, to break Britain's political and economic limbo.
"The Brexit countdown clock may have little over six months left to run, but for now the confidence-sapping lack of clarity about what a non-EU Britain will look like isn't just slowing investment, it's applying the handbrake."
Got a story? Email news@theconstructionindex.co.uk