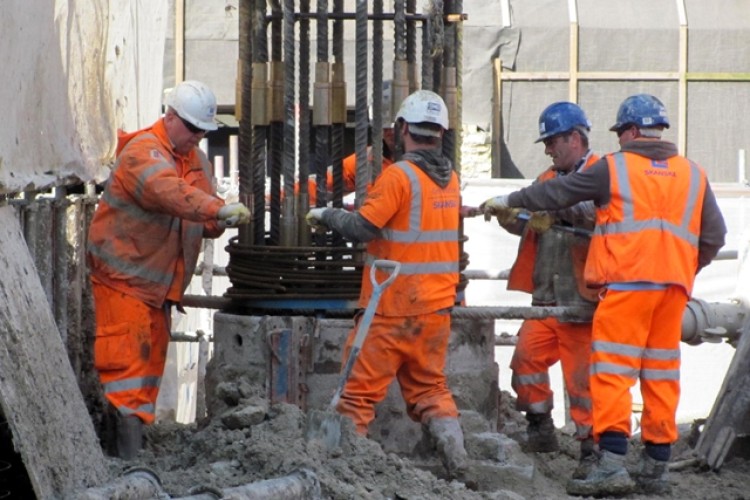 Latest Output in the Construction Industry figures from the Office for National Statistics reveal that, year-on-year, Q4 2014 was 4.8% higher than Q4 2013 and was the sixth consecutive period of annual quarter-on-quarter growth. However, the growth spurt came to an end in the final three months of the year.
Downward pressure on the quarter came from repair and maintenance (R&M), which fell by 6.3%, the largest quarter-on-quarter fall since Q4 2009 when it fell by 8.7%.  Both housing and non-housing R&M reported falls of 4.9% and 7.7% respectively in Q4 2014, compared to Q3. New work increased by 0.6% on the quarter.
Following falls in October and November 2014, output in the construction industry was estimated to have increased by 0.4% in December 2014 compared with November 2014. On the year, the picture was one of continued growth, with output in the construction industry increasing by 5.5% in December 2014 compared with December 2013. This was the nineteenth consecutive period of year-on-year monthly growth.
When comparing the 2014 annual data with 2013, output in the construction industry was estimated to have increased by 7.4% to reach £121.3bn. All work types recorded increases except infrastructure, public other new work and private commercial work. The largest increase was reported by total new housing, increasing by 23.0% in 2014 compared with 2013.

Commenting on the data, Chris Temple, engineering and construction leader at PwC, said: "While Q4 2014 output decreased compared with the previous quarter, the construction sector continues to show healthy year-on-year growth and our clients are optimistic about the year ahead, with most expecting growth in 2015 in excess of 3%.
"There is still an overhang from the recession of companies bidding low rates for work. We expect this to continue in the short term but pressure from the rising costs of labour and materials mean that this is not sustainable in the medium to long term.
"The outlook for jobs in the construction sector remains bright for candidates. There continues to be a skills shortage and, therefore, skilled and semi-skilled labour will continue to be in high demand, putting upward pressure on firms' wage bills.
"There is a lack of immediate starts of large infrastructure projects. Any clarity that the government can provide in the Budget and after the general election as to what projects will commence and when will be welcomed by construction firms."
Got a story? Email news@theconstructionindex.co.uk