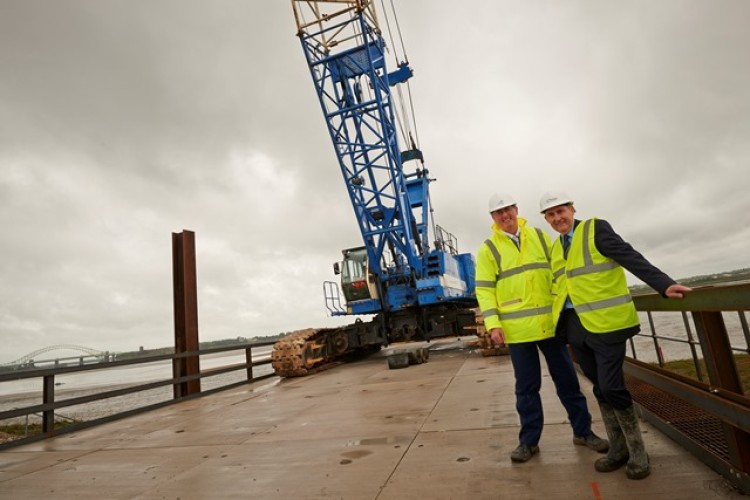 SPI Appleton is building a temporary trestle bridge that will be 1,000 metres long and nine metres wide when complete. It will provide access for the Merseylink Consortium's construction teams across the estuary to build the main bridge.
Starting at Wigg Island in Runcorn, approximately 140 steel piles will be driven around 16 metres into the ground to support the temporary bridge. Each pile is 20 metres long and weighs 3 tonnes. The initial part of the work involved foundation pile testing to ensure that the structure can be safely supported.
Similar construction activity to build the trestle bridge at Spike Island on the northern side of the river will begin later this month. The two structures will meet in the middle of the river in early 2015.
Work is also under way in nearby Northwich, where hundreds of concrete slabs are being produced for the bridge roadway, and in Warrington, where the trestle frame is being made.
The next few months will also see work starting on the construction of three pylon cofferdams in the River Mersey from floating barges.
The bridge is expected to be completed in 2017.
Got a story? Email news@theconstructionindex.co.uk