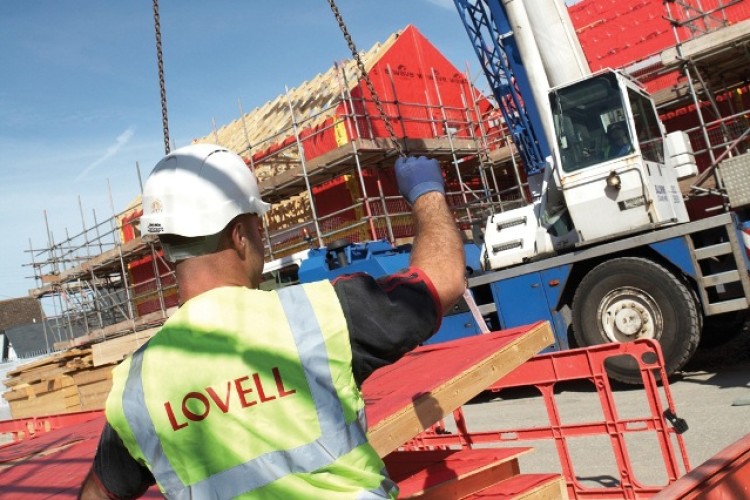 Contractors of all sizes and types, as well as product manufacturers, reported continued growth in output in the first quarter of 2015, and further expansion is anticipated throughout the year.
The Construction Trade Survey aggregates data gathered by six major trade associations:
National Federation of Builders (NFB)
National Specialist Contractors Council (NSCC)
Civil Engineering Contractors Association (CECA)
UK Contractors Group (UKCG)
Federation of Master Builders (FMB)
Construction Products Association (CPA).
For large contractors, a positive net balance of 50% reported a rise in output compared to a year earlier, higher than the balance of 44% that reported a rise in output during the fourth quarter of 2014. For SMEs, a balance of 19% reported rising workloads in Q1, up from 17% in 2014 Q4, while a balance of 50% of heavy side product manufacturers and 29% of those on the light side reported an annual increase in sales in Q1.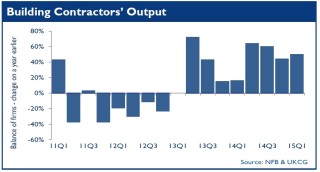 The latest Construction Trade Survey indicates that growth among civil engineering contractors was less marked in the first quarter, with the balance of those seeing growth minus those reporting a decline in workload falling from 52% to 29%, quarter on quarter.
Nevertheless, this represented an eighth consecutive quarter of growth across the construction industry, confirming its longest period of post-recession expansion.
The survey also revealed wages and salaries to be the key driver of cost inflation for construction product manufacturers. On balance, 81% of heavy side firms and 77% of light side firms reported that wages and salaries rose over the past year.
It is a similar situation for building contractors, with a balance of 63% reporting labour costs increases during the first quarter, higher than the balance of 57% reported in Q4. Increased construction activity has also been reflected in higher tender price

The positive survey results once again show that data being gathered by industry associations remains firmly at odds with Office National Statistics data. According to the Office for National Statistics (ONS), construction output shrank by 0.8% in Q1 2015 but we reported earlier this month how rising sales of aggregates and quarry products cast doubt on this. [See our previous report here.]
Commenting on the survey, Construction Products Association economics director Noble Francis said, "Activity rose in the first quarter of 2015 compared to a year earlier according to 50% of contractors, on balance. Furthermore, increases in orders and enquiries indicate that the construction industry's longest expansionary streak in six years is set to continue over the next 12 months.
"Increased activity was led by the private housing sector, in which 54% of firms, on balance, reported a rise in output.  Increased output was also reported in private commercial, the largest construction sector, where 23% of firms, on balance, reported rising volumes of offices and retail work.
"This momentum is set to continue, as it was in the private housing and commercial sectors that contractors registered growth in order books in Q1. Specialist contractors and SMEs also reported a noticeable upturn in new enquiries in the quarter.
"Increased activity over the last two years has widely translated into higher tender prices, but contractors, SMEs and civil engineers also reported elevated costs on the labour and materials side, which in turn are squeezing profit margins. Only product manufacturers reported a significant benefit from the downward movements in fuel, energy and exchange rate costs.
"A balance of 81% of contracting firms experienced cost increases during Q1 and 63% reported an increase in labour costs. In addition, 59% of contractors reported difficulties in recruiting plasterers in Q1 and 56% experienced difficulties in the availability of bricklayers. Ongoing difficulties in recruiting skilled on-site trades will contribute to this upward pressure on costs."
UKCG director Stephen Ratcliffe said, "The continued growth in construction reported by the latest survey is encouraging, and hopefully the clear general election result will help minimise any impact on work pipelines. Rising costs continue to reflect skills shortages, and the need to focus on recruiting and training new people into the industry."
National Federation of Builders chief executive Richard Beresford added: "Companies are finding that prices agreed during leaner times have risen and are eroding profits, despite a rise in orders. With the industry entering a growth period, companies must take a longer term view when setting prices to ensure their survival."
Got a story? Email news@theconstructionindex.co.uk