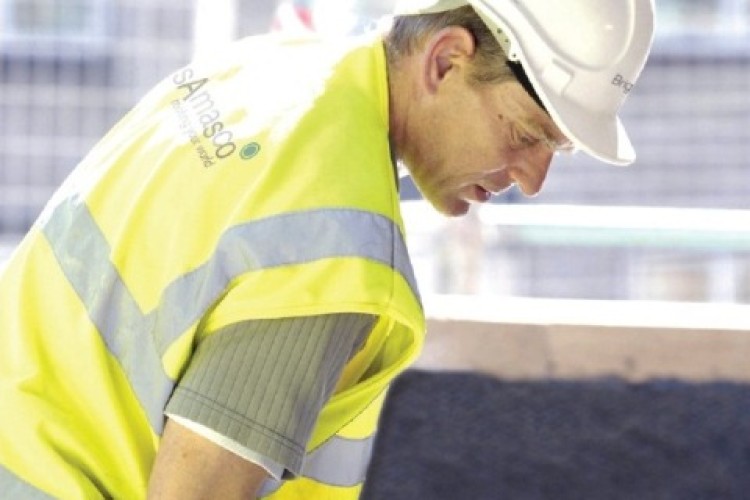 Year-on-year, there were increases in both new work (up by 5.1%) and repair & maintenance (up by 5.6%).
Comparing the month on month estimates in October, new work rose 2.4%, mainly due to strong growths in both the new housing and infrastructure sectors of 5.8% and 7.5%. The 2.0% increase in repair and maintenance was attributable to the 3.9% increase in non-housing repair and maintenance as housing repair showed no growth in October.
In the three months from August to October 2013, construction output has increased by 2.5% with growth of 2.8% in new work and 2.1% in repair and maintenance, when compared with the three previous months, May to July.
Within the all new work sector, private industrial fell 5.8% in October 2013 when compared with September 2013 and is now estimated to be at its lowest level since the series began in January 2010. New orders data for private industrial, however, show an increase of 31.8% for planned projects.
However there was a 0.2% fall in new orders in the construction industry in Q3 2013 compared to Q2 2013. This was primarily due to a £250m (11.1%) fall in public other new work. This fall in public other new work was partially offset by a £200m (31.8%) increase in private industrial other new work.
When comparing Q3 2013 with Q3 2012, new orders were up 17.8%, an increase of almost £2bn. The year on year rise in new orders was due to a £1.2bn (41.6%) increase in new housing and a £600m (21.3%) increase in private commercial other new work. The only subsector to show negative growth over this period was public other new work, which is estimated to have fallen 3.9%.
Commenting on the ONS figures, Construction Products Association economics director Dr Noble Francis said:  "The latest output figures highlight that the recovery in construction since the weather-affected Q1 continues unabated. Growth of 2.2% in October adds to the upward revisions in output during the first three quarters and overall this will boost UK economic activity by an additional £1.5bn.
"Unsurprisingly, private housing has been the key driver of recent output growth.  Demand in the housing market has been boosted by Help to Buy and, as a consequence, output in the sector rose 6.2% in October compared with September and 16.9% compared with a year earlier.  In addition, output in the largest construction sector, private commercial, rose 0.8% in October compared with September and grew 8.7% compared with a year ago, driven primarily by major projects in London.
"Looking forward, the ONS also reported that new orders for construction in Q3 were broadly flat compared with Q2 but considerably higher than one year earlier, with double-digit annual growth in the private housing and commercial sectors, suggesting that the recent growth should also continue into 2014."
EC Harris head of strategic research Simon Rawlinson said: "Looking at the data in a little more detail, growth in the commercial sector catches the eye at 7%, suggesting that some of the growth in orders seen earlier in the year has already converted into work on the ground.
"As a forward looking indicator, the new orders data is a better indicator of the momentum of recovery.  These increased by a whopping 18% in the second quarter, but have since stabilised, which is good news, as the industry needs steady growth rather than growth in fits and starts.  Looking at the value of nine month's orders in 2013 to a comparative period in 2012, there is growing evidence of a synchronised recovery, with all sectors other than infrastructure registering growth of 9% or more.  Only traditionally lumpy infrastructure has had a relatively quiet year.  Surprisingly, the public sector pipeline is growing faster than commercial and private house building – more likely as a result of a procurement backlog than a sudden reverse in austerity trends.
"The implications of this data are most importantly that there is evidence of sustainable growth outside of the residential sector – which is great news for 2014.  Secondly, the recovery is not accelerating, also good news as the industry faces the challenge of scaling up to higher levels of activity.
"This Christmas, whilst the house-builders will be looking forward to another rip-roaring year, the wider industry can be increasingly confident of a recovery across all sectors.  Whether recovery is focused on the South East, or is more broadly based will be a key issue for resource availability in 2014."
Got a story? Email news@theconstructionindex.co.uk