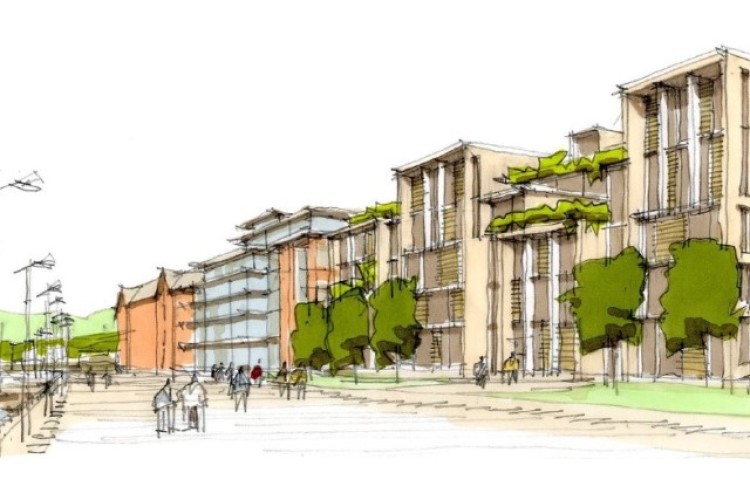 The scheme is being developed with partners including Whitehaven Harbour Commissioners and Copeland Borough Council. The £55m first phase includes a hotel, a multi-storey car park and a five-storey 75,000 sq ft office development on the site of the town's Mark House.
A development on the old bus station site will see a new hub with flexible office and meeting space that supports start-up businesses. This £4.1m scheme, called the Buzz Station, is being funded by the Nuclear Decommissioning Authority (NDA). It is part of Sellafield's Transformation Programme, which seeks to leverage public and private sector investment to help grow the West Cumbrian economy.
Celia MacKenzie, chief executive of Whitehaven Harbour Commissioners, said: "The Whitehaven Harbour Commissioners have always desired quality development around the 'jewel in the crown' of Whitehaven – their listed Georgian Harbour.  They are fully behind exciting, innovative proposals of the partnership that will be of benefit to the community and visitors to Whitehaven."

Copeland mayor Mike Starkie said: "I believe the plans for the North Shore area of Whitehaven will be transformational for the town. They tick every box. The high-quality hotel ties in with our ambitions to increase tourism and give people working in and around Whitehaven another option to stay in town, rather than staying elsewhere and travelling in.
"The office development will attract employment and business to the area, in addition to increased footfall courtesy of the recreational use on the ground floor, while the multi-storey will help solve long-standing parking issues in the town. For many years, Mark House stood derelict and represented an area's decline. But I believe its demolition and the exciting new plans that we now see coming forward truly signify our town's renaissance.
"The impact of the regeneration of the North Shore area will be felt far and wide and we look forward to continuing to work with our partners to help these exciting plans come to fruition."
Got a story? Email news@theconstructionindex.co.uk