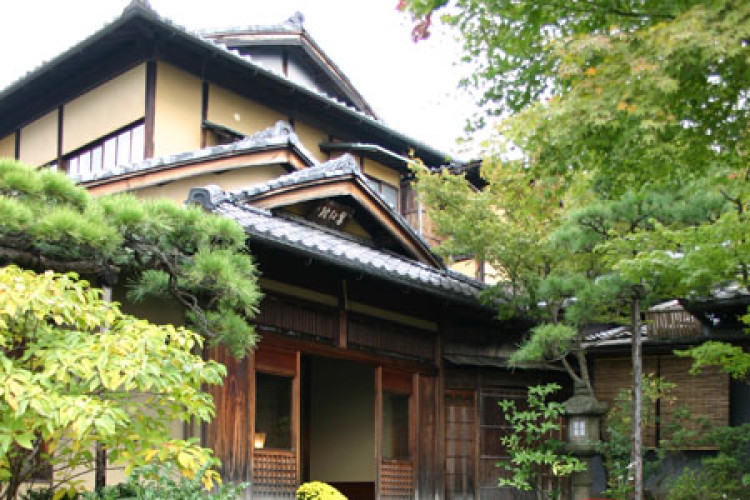 The hotel is designed to incorporate the distinctive culture of Japan's ancient capital while being similar to the existing 38 Park Hyatt hotels around the world. Construction and design will be overseen by Takenaka Corporation with interior designs by Tony Chi & Associates.
It will be a low-rise building in consideration of the surrounding landscape and will be within walking distance of the Kiyomizu-dera Temple. The hotel will be surrounded by UNESCO World Heritage sites and will have views of Kyoto City and the Yasaka Pagoda. There are also several historic buildings on site, the oldest of which is a tea-house dating back 360 years.
Takenaka Corporation has come into an agreement with site owner Kyoyamato to construct the hotel there. The 67-year-old Sanso Kyoyamato restaurant will remain on site and continue to be operated by Kyoyamato.


"Kyoyamato Restaurant was established in Osaka during the Meiji Era in 1877 and has continued as a family business over fivr generations," said Kyoyamato Corporation CEO Keiko Sakaguchi. "The head of the family operated the restaurant despite hardships, and we are committed to carrying on the strong will of our successors and will continue to grow the restaurant. With the cooperation of Takenaka Corporation, Kyoyamato Restaurant will remain in operations as present. We look forward to serving our community as a beloved Japanese restaurant, honoring the loyal patronage of our long-time guests."
"We are delighted to have reached an agreement with Kyoyamato Co. to move forward with the Park Hyatt Kyoto project in the scenic Higashiyama region of Kyoto," said Toichi Takenaka, chairman and CEO of Takenaka Corporation. "Our goal is to restore the historic building of Sanso Kyoyamato and its surrounding gardens with an infusion of modern architecture. Together with Kyoyamato and Hyatt, we hope to create a hotel that exceeds the expectations of our community and a property that is best suited for one of the world's most renowned cities, Kyoto."
Construction of Park Hyatt Kyoto is scheduled to begin at the end of 2016 with a targeted completion date of 2019.
Got a story? Email news@theconstructionindex.co.uk