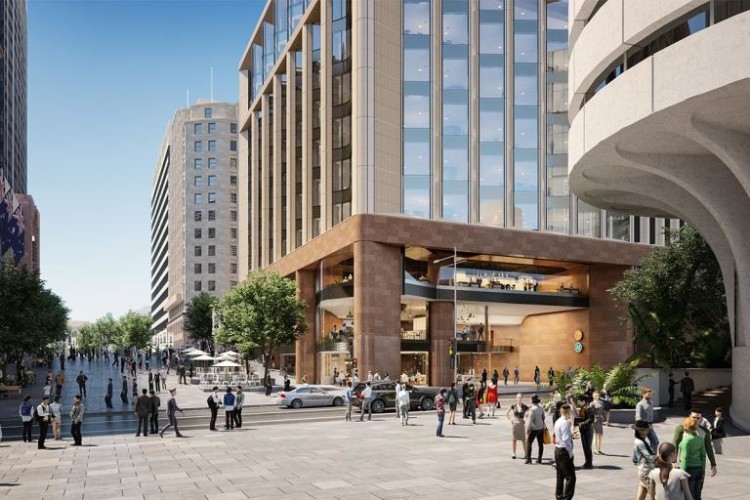 The contract is for Martin Place Station in the Australian city's central business district (CBD). It will be Sydney's first integrated metro station development. Macquarie Group's contract with the New South Wales (NSW) government covers delivery of the largely underground station component of the new Martin Place metro station – including new underground pedestrian connections and improvements to the public domain. As part of the first value capture agreement on Sydney Metro, the NSW government will receive AU$355 million from Macquarie Group for the air rights above the new metro station and Macquarie will deliver new commercial buildings, pedestrian connections and retail space.
Macquarie Group has appointed Lendlease as its design and construction contractor to deliver the new station, retail space, pedestrian connections and the buildings above the station.
Macquarie's unsolicited proposal for an integrated development was evaluated and found to provide a positive outcome for the State, satisfying all evaluation criteria including providing value for money. It delivers a larger precinct with new pedestrian connections and better customer and public transport outcomes.
Minister for transport and infrastructure Andrew Constance confirmed the plan for Martin Place said that the integrated development coupled with the Sydney Metro will breathe new life into the heart of the city. "With the new Martin Place Station, customers in the heart of Sydney's CBD will have access to an unprecedented level of public transport and will be more connected than ever before."

The design has been informed by New York's World Trade Centre station and Hong Kong's International Finance Centre.
As the new Martin Place Station is built underground, the integrated station development will be able to be built above at the same time. This will help reduce community impacts, and allows for the buildings to be completed close to when Sydney Metro services start in 2024.
The Sydney Metro City & Southwest project cost range has been set at AU$11.5bn to AU$12.5bn.
Got a story? Email news@theconstructionindex.co.uk