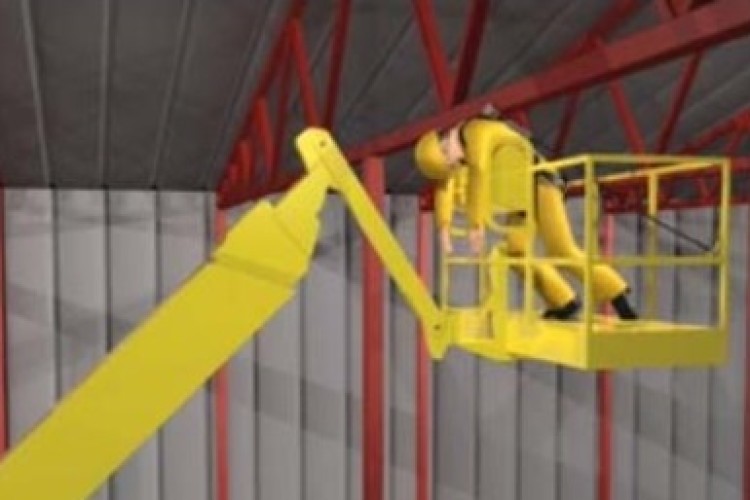 While crushing incidents have become widely recognised as a key risk when using mobile elevating work platforms (MEWPs), manufacturers have only recently begun to design in feature to prevent such incidents happening.
Magistrates decided that Pyeroy was at fault for not having systems in place to rescue the man quickly enough.
The Plymouth Magistrates Court heard that on 21st October 2013 Keith Stevens, aged 57, was helping to dismantle temporary roofing at Devonport Naval Base using a mobile elevated work platform (MEWP). His colleagues found him trapped between a roof beam and the controls of the MEWP. There was a delay in Mr Stevens being lowered to ground. Mr Stevens died of a pre-existing heart condition.
An investigation by the Health & Safety Executive (HSE) found that Pyeroy had not properly planned the work on a MEWP in restricted overhead areas. It was also found that other Pyeroy employees had not received suitable training in the emergency lowering procedure of the elevated platforms and no practice drills had been carried out.
Pyeroy Ltd of St Omers Road, Western Riverside Route, Gateshead pleaded guilty to breaching Regulation 4 (1) of the Work at Height Regulations 2005. The company was fined £130,000 and ordered to pay costs of £14,388.36.

HSE inspector Helena Allum said after the hearing: "If Pyeroy had trained other employees to use the mobile elevated work platform in emergency situations, Mr Stevens would have been lowered to the ground more swiftly. This case highlights the need for duty holders to properly plan all work at height beforehand, including emergency planning and rescue situations."
As long ago as 2010, the HSE published guidance on the dangers of being trapped in MEWPS: Avoiding trapping/crushing injuries to people in the platform of mobile elevating work platforms (MEWPs).
A best practice guide was also published in 2010 by the Construction Plant-hire Association for the Strategic Forum for Construction's plant safety group – Best Practice Guidance for MEWPs: Avoiding trapping/crushing injuries to people in the platform
In response to this work major contractors began to insist that all MEWPs on their sites are fitted with anti-crushing devices. Skanska, for example, was one of the early ones to adopt such a policy. (See our previous report here.)
Got a story? Email news@theconstructionindex.co.uk