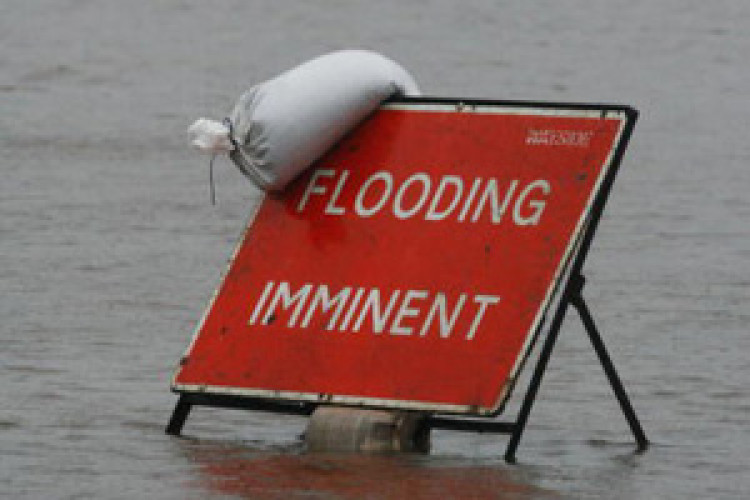 South West Highways has been ordered to pay more than £11,000 in fines and costs. The case was brought by the Environment Agency.
In 2013 the company carried out repairs on Kersham Bridge at Bridge Reeve near Chulmleigh. The work required the erection of scaffolding in the River Taw under two of the bridge's three arches. South West Highways was expected to start work on 19 August and take approximately 4 weeks.
Land drainage consent was obtained from the Environment Agency. Just before work commenced South West Highways was asked if they could also paint part of the bridge. This additional work required scaffolding to be erected under all three arches and for it to be positioned closer to the water.
This change in the work plan increased the degree of obstruction and risk of flooding. The company failed to obtain permission for this revised work.
A court heard how the repairs were not completed until 25 October 2013 and the scaffolding not finally removed until 26 November. With bad weather forecast, the Environment Agency had earlier contacted South West Highways who said they would make sure the scaffolding was removed by 24 October.

On 27 October 2013 a storm struck and the river level rose. Debris became entangled in the scaffolding and it acted like a dam. The river upstream of the bridge was several feet higher than downstream, causing the river to burst its bank.
A nearby property flooded leaving the owner, a man in his 80s, stranded upstairs and his home was badly damaged.
Pamela Meadows for the Environment Agency said: "Care must be taken in the erection of temporary structures in rivers such as scaffolding as they can impede flows and increase the risk of flooding. This is especially important during periods of high rainfall as this case clearly shows. If people's plans change after obtaining permission, they must come back to us."
South West Highways Ltd was fined £5,000 and ordered to pay £3,699 costs after pleading guilty to two land drainage byelaw offences.
The company was also ordered to pay £2,275 compensation to the man affected by the flooding plus a £120 victim surcharge. The case was heard on 20 June 2014.
Got a story? Email news@theconstructionindex.co.uk