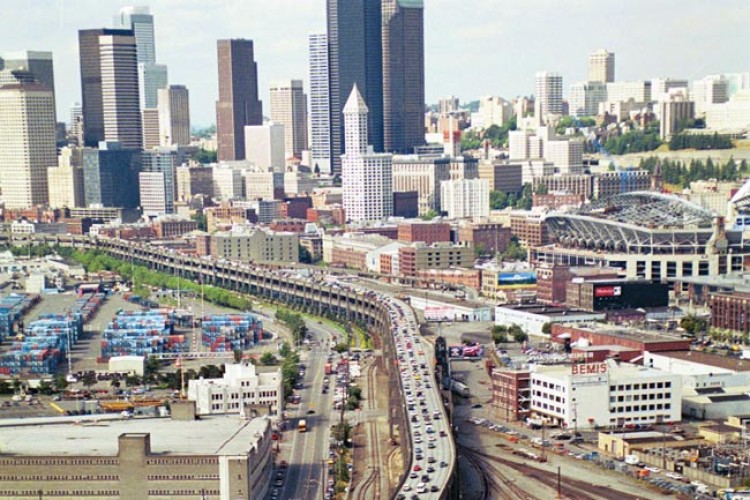 Washington State Department of Transportation (WSDOT) has appointed Kiewit Infrastructure West to remove  the viaduct,  decommission the Battery Street Tunnel and reconnect city surface streets just north of  the nearly complete State Route 99 tunnel. The tunnel's construction was delayed by problems with Bertha, the tunnel boring machine used to build it.
Kiewit's design-build contract was the 'apparent best value' bid for the project, representing a  combination of points received for the technical proposal and the price.
"We are excited to be so close to removing the seismically vulnerable viaduct and ushering in a new era on Seattle's waterfront," said Brian  Nielsen, WSDOT's Alaskan Way Viaduct replacement program administrator.  "It will be challenging to tear down a major highway in the heart of a booming city but we're looking forward to getting it done safely and as quickly as possible." 
Timelines for the work will emerge after the contract is finalised and the contractor receives approval to begin design work.  
Based on the tunnel contractor's current schedule, WSDOT anticipates the new SR 99 tunnel could open as soon as this fall. Before the tunnel opens, WSDOT must permanently close the Alaskan Way  Viaduct to realign SR 99 and the ramps at the tunnel portals. After the viaduct permanently closes, contractors could begin limited demolition work in late 2018; the majority of viaduct demolition work will occur in 2019.
Got a story? Email news@theconstructionindex.co.uk