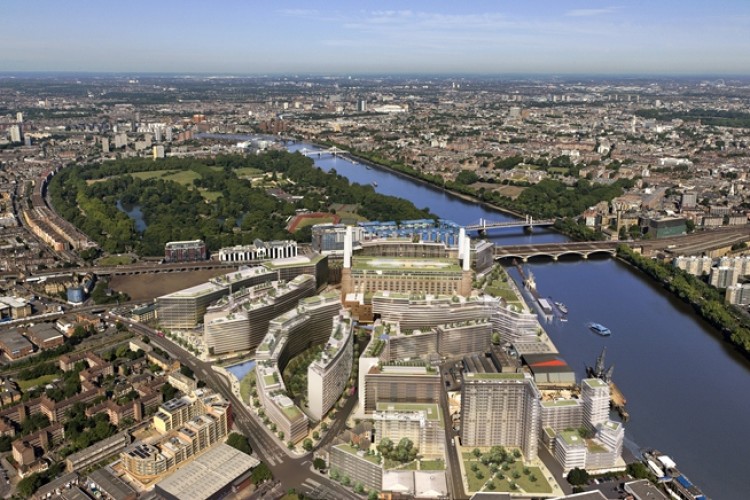 Around £60bn of new residential property is planned over the next 10 years in the capital, according to analysis by EC Harris.
But with significant capacity issues at every level of the construction industry in London, as many as a half of these properties are unlikely to be built on time, it says.
According to EC Harris' Prime Resi report 2014, the capital's 10-year pipeline of high-end property (defined as having a sale value of more than £1350 per square foot) has grown by around a quarter since a year ago to a record 25,000 homes. However, with developers and investors struggling to keep pace with seemingly insatiable buyer demand, up to half the new homes planned in the next five years could end up falling well behind schedule due to a lack of available contractors to deliver the required quality of work.
EC Harris head of residential Mark Farmer said: "With the UK economy back on track and London deemed a safe haven for international property investors, it's not surprising that demand for luxury homes is fuelling ever-increasing development. Where we are starting to observe real problems, though, is in the construction process."
He added: "There is simply not the capacity out there to meet demand and many projects will undoubtedly fall by the wayside or experience delivery difficulties due to sheer lack of resources. Many developers and investors, when in a position to do so, are therefore looking to jump the queue and are paying premiums for construction so they can deliver on promises they have already made to their purchasers."


In terms of location, the South Bank is proving the most popular area of the capital for development, accounting for around a third of new projects; this is closely followed by Chelsea & Fulham and the City. Evidently, the appetite for high-end residential property continues to reach well beyond the traditional West End heartland, with high profile developments such as One Blackfriars and Bishopsgate's Heron Plaza demonstrating the spread into a much broader swathe of central London.
Therefore, to avoid losing out on investment returns in the current strong sales market, some developers are being forced to pay premiums to contractors in order to secure their services. This rush to market has provoked significant price inflation in the construction sector as developers seek to urgently get building work underway with the best available tradesmen and project delivery expertise.
The full report can be downloaded at
http://www.echarris.com/pdf/London%20Prime%20Residential%20Development%20Pipeline%202014.pdf
Got a story? Email news@theconstructionindex.co.uk