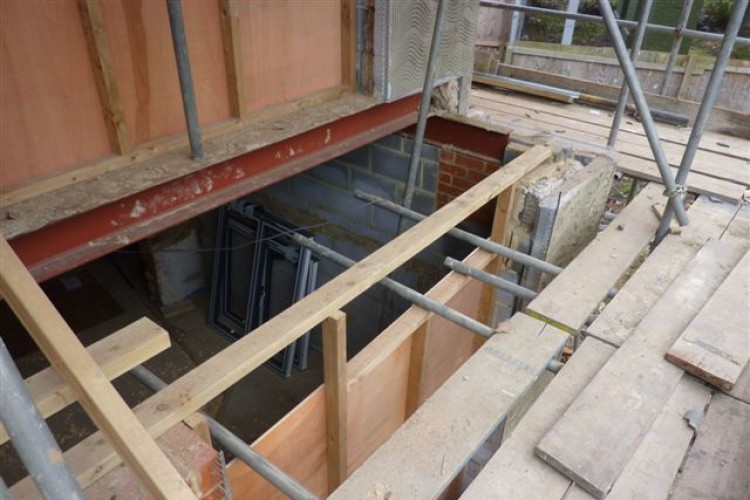 The fall occurred on a site in Brent on 29 February 2012. Golders Green-based Right Angle was refurbishing and extending three residential properties. Some of the work had been subcontracted to Rickmansworth-based John Donald, trading as John Donald Roofing. The Health & Safety Executive (HSE) prosecuted both parties after identifying a number of safety failings across the site as well as those linked to the roof work.
Westminster Magistrates Court heard last week that the injured worker, then aged 28, fell as he cleared materials from a flat roof. He picked up a piece of ply board that he assumed was debris without realising it concealed a roof light void beneath. He fell feet first through the void and landed on the first floor some 5.6 metres below, fracturing his spine on impact.
HSE established that the measures taken to mark and protect this and other similar voids were unacceptable, and that other workers could have suffered a similar fate.
Numerous other height safety failings were identified on the site, including lack edge protection, fall risks on the scaffold, open joists, and open staircases where there were no handrails.

Fire risks and inadequate fire prevention measures were also noted, as well as numerous slip and trip hazards caused by excess rubbish and debris, and dangerously stacked window frames.
Right Angle Ltd, of Finchley Road, London, NW11, was fined £15,000 and ordered to pay full costs of £5,375 after pleading guilty to a single breach of the Construction (Design and Management) Regulations 2007.
John Donald, of New Road, Croxley Green, Rickmansworth, was fined £4,000 with £3,965 costs after admitting a breach of the Work at Height Regulations 2005.
HSE inspector Danielle Coppell said after the hearing: "There were numerous failings on the part of Right Angle Ltd that exposed multiple operatives to a host of foreseeable risks, including falls, slips and trips. John Donald has to accept culpability as an experienced roofer who should have known better. He instructed the injured worker to work in an unsafe area where there were wholly insufficient measures in place to prevent or mitigate a fall. The end result is that a young man has sustained life-changing spinal injuries from which he may never fully recover."
Got a story? Email news@theconstructionindex.co.uk