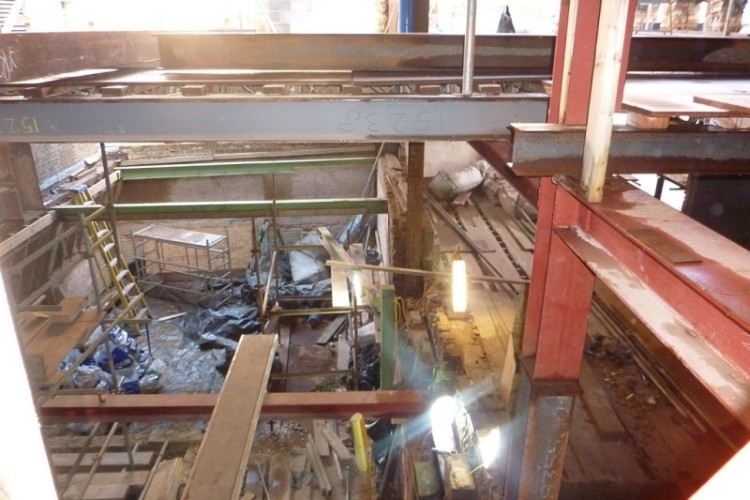 Peter Lind & Co (Central Region) Ltd appeared at Westminster Magistrates' Court this week following the visit by the Health & Safety Executive (HSE) to a project on Queen Street on 23rd January 2014.
The court heard that concerns were first raised anonymously in December 2013 about safety standards at the site, where two five-storey regency houses were being extensively refurbished.
When an HSE inspector visited eight weeks later he uncovered a catalogue of issues that he later described as 'almost systematic'. They included:
Missing or inadequate edge protection in several locations – exposing workers to potential falls of between three and eight metres
Unsafe temporary ladders in place of a staircase that been removed
Missing toe boards and other edge protection on several tower scaffolds
Materials and equipment, including a heavy fire extinguisher, were left on edges where it was liable to fall and cause injury.
HSE served a prohibition notice requiring urgent improvements in relation to work at height. Two improvement notices were also served to be acted upon.
The court was told that although nobody was injured at the site, there was significant potential for a serious or fatal fall. HSE concluded that the work at height fell well short of the required legal standards.
Magistrates heard that HSE inspectors had also identified concerns at three other sites managed by the company in 2012 and 2013, and that in each instance enforcement notices or written warnings had to be served.

Peter Lind & Co (Central Region) Ltd was fined a total of £11,500 and ordered to pay £1,369 in costs after pleading guilty to two separate breaches of the Work at Height Regulations 2005.
After the hearing, HSE inspector Andrew Verrall-Withers said: "We uncovered an almost systematic failing in regards to work at height at the Mayfair site, and the extent of the risk this created was substantial. There were numerous examples where falls could have occurred, and the consequences could have been devastating.
"Peter Lind & Co is guilty of failing to pay enough attention to performance at the site. There were numerous issues that could and should have been identified and immediately addressed.
"Falls from height remain the biggest single cause of death and serious injury in the construction industry, and it is vital that developers and principal contractors work within the law and meet the required standards at all times."
Got a story? Email news@theconstructionindex.co.uk