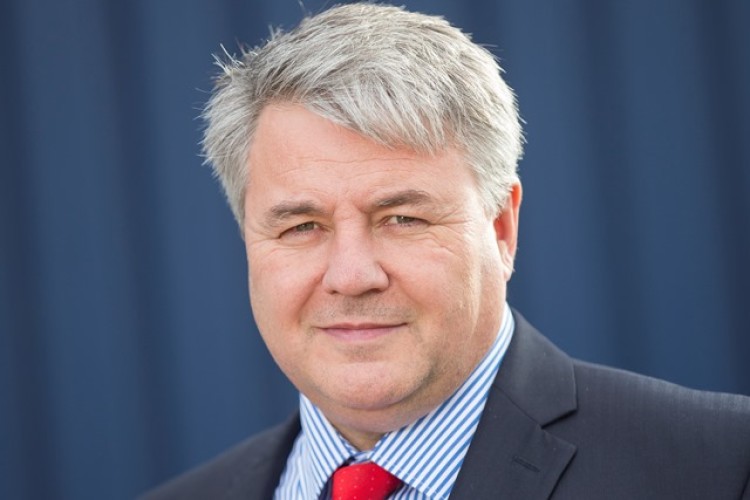 Former Speedy chief executive Steve Corcoran re-emerged in the plant hire industry in August 2015 to front a takeover of Fork Rent and One Call Hire. The two companies were merged to become Ardent Hire Solutions, with Mr Corcoran as chief executive.
It appears that with the merger now concluded, Steve Corcoran's job is done. A replacement has yet to be indentified.
The company said today: "The board of Ardent Hire Solutions announces that following the integration of One Call and Fork Rent, Steve Corcoran has stepped down as chief executive.
"It was Steve's vision to bring together One Call and Fork Rent and it was his tenacity that has led to the formation of Ardent Hire Solutions. The board would like to thank Steve for all his efforts and wishes him well in the future.


"The board is delighted that Steve will remain with the business as a shareholder and in the capacity of special advisor to the board and the board is looking forward to drawing on Steve's vast experience in the sector. Meanwhile, the board will launch a search for a permanent CEO''.
The creation of Ardent was structured as a 'buy-in management buyout' – or Bimbo. Under this arrangement, Steve Corcoran and financial director Nick Pulford bought shares in the new business and operations director Elaine Miller and sales director Simon Atherton (both formerly with Fork Rent) and commercial director Tom Gleeson (ex- One Call) bought out from their respective businesses.
The Bimbo team was funded by venture capitalists Duke Street and Searchlight Capital Partners who, on top of the acquisition cost, have underwritten an investment of £160m in a rolling two-year old fleet over the next three years.
Got a story? Email news@theconstructionindex.co.uk