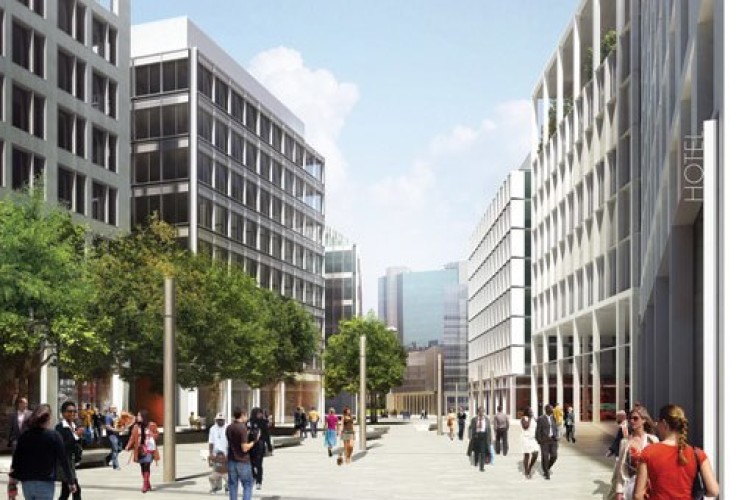 Coventry City Council has appointed Atkins' UK Highways &Transportation business as designer for the new bridge deck construction at Junction 6 of the Coventry Ring Road. The Atkins team will work alongside contractor Costain and the council as detailed designs are put in place. Work is expected to start early next year and completion is set for June 2015.
The bridge deck is a key part of both the Friargate development at the railway station and the council's own move to a new office building on the site. The plan is that the regeneration project that will lead to the creation of a new business quarter for Coventry.
The bridge deck will improve the connection between the Friargate development and the city centre by removing the raised roundabout at Junction 6 and building a 100m-wide connection across the ring road. This will create a public boulevard linking the railway station through Greyfriars Green and the Bull Yard in the city centre.
Atkins project director Mark Larder said: "The Friargate bridge deck project is a great opportunity for Atkins and the city of Coventry to shape the future of its transport infrastructure. We are looking forward tackling the design challenges, such as incorporating new structures in existing ones and amending the highway infrastructure to help ensure that this new business district is a place where people really want to both work and live.
"Once completed, the council expects the bridge deck and new boulevard will combine to set a new standard for the UK in pedestrian routes between a train station and city centre."
Friargate is a new 300,000m2 office-led mixed-use development next to Coventry rail station.
Plans for Friargate include:
14 Grade A office buildings
Two hotels
New housing
Streets with retail/restaurant/bar units.
Got a story? Email news@theconstructionindex.co.uk