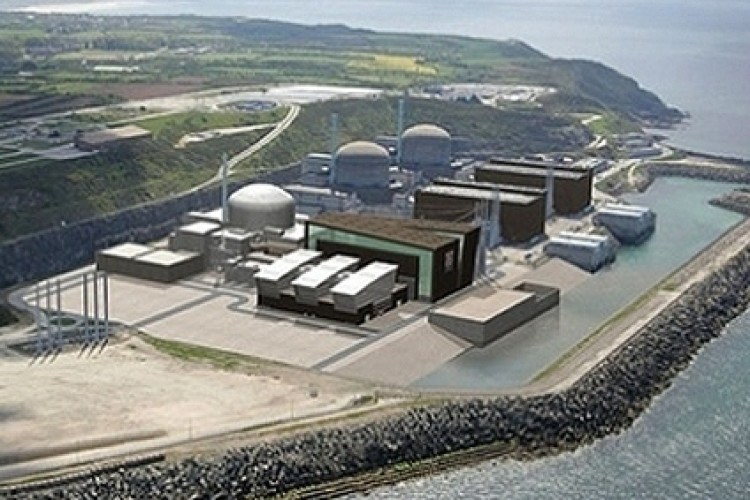 Today Costain has reported its results and is now free to speak out on the loss of that contract after four years in the driving seat.
Back in 2013 EDF Energy engaged Costain, on an early contractor involvement (ECI) basis, for a £200m contract to build approximately 10km of seven-metre diameter tunnels for the cooling system required for the new Hinkley Point C power station. However it transpired this week that the contract was never formally signed off.
On 21st August 2017, Balfour Beatty announced that it had now been awarded that very contract from under Costain's nose.

Today Costain chief executive Andrew Wyllie said this on the matter: "Costain continues to undertake a number of enabling works contracts at Hinkley Point C. However, the group will cease its involvement in the marine works contract at Hinkley Point C following completion of a further circa £20m of existing obligations, anticipated to be concluded by the end of December 2017. Since Costain announced its initial appointment in October 2013, there was a significant delay in the approval for Hinkley Point C. While Costain has worked closely with EDF through the £40m of early contractor involvement phase to date, it was not possible to reach agreement on the final terms and conditions for the overall completion of the works."
Mr Wyllie said that the company was still committed to, and involved in, the nuclear sector. "Costain remains involved in the planned UK new nuclear power plants and has started to develop opportunities in the small modular reactors market," he said. "At Sellafield the Evaporator D contract is near completion and we have fully mobilised our team in support of the Decommissioning Delivery Partnership Framework. We have recently been awarded a major construction and programme management contract for AWE in the development of one of its nuclear facilities."
Got a story? Email news@theconstructionindex.co.uk