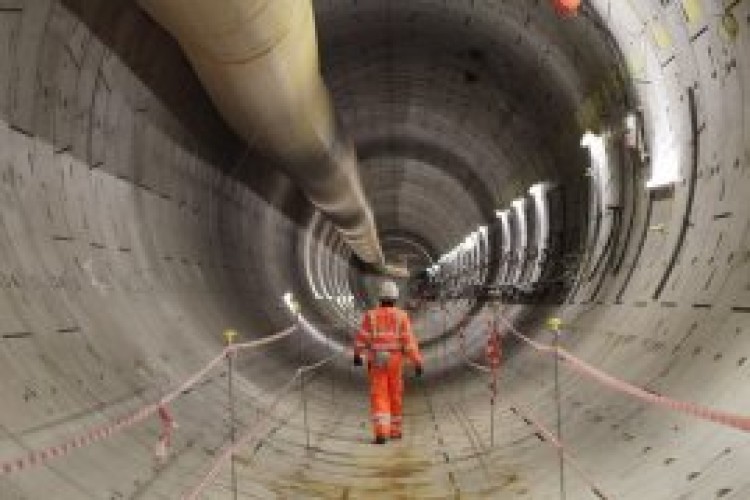 The workers have to walk two miles every time they need the toilet because there are no welfare facilities in the tunnels.
There are also allegations of a somewhat confrontational approach to industrial relations.
Joint venture contractor ATC (Alstom, TSO and Costain) has a £300m contract to fit out and commissions the railways systems in the new tunnels.
Through a Freedom of Information request, Ucatt secured emails showing that ATC knows it has been breaching the Health & Safety Executive's CDM guidelines.
One email from ATC's employee industrial relations manager Nicola Brown said: "Lack of/ no welfare in tunnel. No toilets in tunnel this morning and no communication to workforce. 2 miles walking to toilet. Current mood on site – workforce are exhausted, physically and mentally."
Ucatt regional secretary Jerry Swain said: "These internal emails reveal only too clearly why ATC and Crossrail didn't want Ucatt on site. This supposed flagship construction project for the UK is one big, long list of abuses by management towards the workers. Not only that, ATC and Crossrail have then sought to cover-up this shambles by keeping unions off site and targeting those involved in peaceful protests."

The first industrial flashpoint that caused Ucatt to step up scrutiny of ATC and Crossrail was when workers lost wages due to the failure of the biometric payment system. Ucatt says ATC refused to discuss the issue with unions.
ATC produced a list of conditions for union engagement, including: union officials had to make appointments five days in advance and then be accompanied by an ATC employee at all times; meetings were only allowed at the end of a shift not during normal breaks; no union access to the canteen; and a written description of the specific reason for the meeting and who the union was meeting with, had to be submitted.
A protest at the ATC Plumstead depot in October turned rough; Ucatt says that union activists were threatened by security personnel and lorry drivers.
Mr Swain added: "Ucatt is just trying to represent its members who had lost pay, had nowhere to go to the toilet and were being put under unlawful amounts of pressure, causing exhaustion. We were doing this entirely within the law, so we don't expect physical and verbal intimidation. The government, Transport for London and the mayor's office need to step in and get a grip on Crossrail and the main contractor ATC, because both parties are dragging this high-profile project through the mud and mistreating their highly dedicated and skilled workforce."
An ATC spokesperson told The Construction Index:  "ATC is working with Crossrail to ensure that we provide a safe working environment, with appropriate welfare facilities for our staff. This is a priority for us.  We are working on a complex engineering and construction project which, at times, presents logistical constraints and challenges. Through an open dialogue with colleagues we have taken action to address and resolve challenges as they have arisen."
Got a story? Email news@theconstructionindex.co.uk