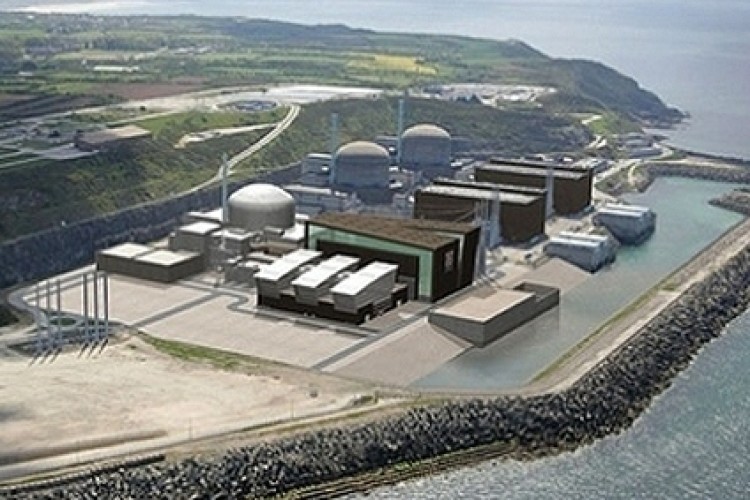 Balfour Beatty has now been appointed preferred bidder for the Hinkley Point C nuclear power station tunnelling and marine works package – a contract that Costain had been working on since 2013.
EDF said that the deal with Costain had never been signed off and had always remained subject to competitive tender. Balfour Beatty is now preferred for the contract instead.
An EDF spokesman said: "Following a competitive process, the Hinkley Point C project team has awarded preferred bidder status to Balfour Beatty for the contract to construct the cooling water intake and outfall pipes for the station."
Balfour Beatty said that the four-year package will include the construction of three marine tunnels – both onshore and offshore – totalling more than 9.5km in length. The seven-metre diameter tunnels will form part of the cooling system required for the nuclear power station.


This is the second major package for Balfour Beatty at Hinkley Point C, following its appointment to the power station's £460m electrical works package in joint venture with NG Bailey in 2015, which is currently on site.
Stephen Tarr, managing director Balfour Beatty's Major Projects business, said: "With our nuclear heritage dating back to the 1950s, reaching preferred bidder status on our second major package of works at Hinkley Point C is testament to both our expert engineering skills and our in-depth market knowledge.
"Hinkley Point C is a project which inspires collaboration by its very nature due to its significant scale and complexity. Our expert engineers will deploy heavy civil engineering skills and extensive knowledge of tunnelling."
Costain is still involved in the £18bn project, however, even if not quite as much as it had hoped – building a park & ride facility and a temporary jetty.
Got a story? Email news@theconstructionindex.co.uk