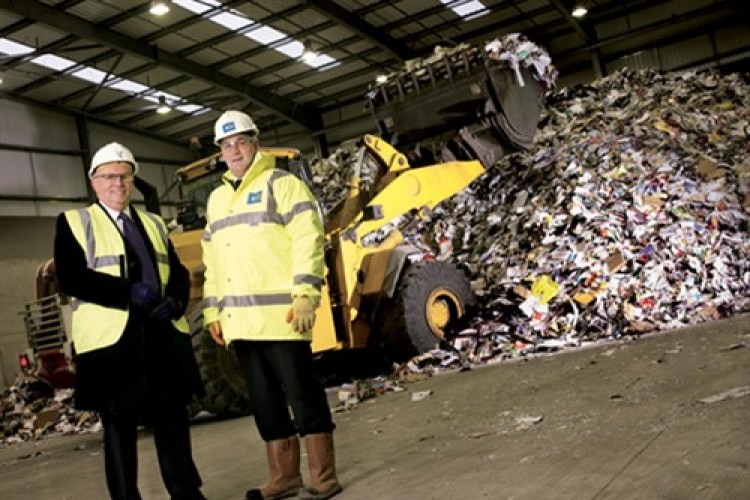 Costain started a £400m contract in 2009 to design and build a network of waste treatment facilities in Manchester for Viridor Laing. Of the 46 waste facilities to be provided under the contract, design faults have been identified at four sites, including one site that remains to be completed. The additional costs incurred here widened the operating losses in Costain's natural resources division.  
"Excluding these costs the division generated an operating profit and is trading in line with expectations," the company said.
It added: "The group is not pursuing any further contracts in the waste sector."
Costain's infrastructure division, by contrast, is performing strongly, buoying up the business as a whole.
Revenue for the six months to 30 June 2014 increased 14% to £529.1m (2013: £462.9m) and group underlying operating profit was up to £11.2 million (2013: £10.7 million).
Pre-tax profit rose 87% to £5.8m (2013 H1: £3.1m). Even stripping out exceptional items –

 such as the £3.7m cost of trying and failing to acquire May Gurney last year – the adjusted profit before tax increased by 8% to £9.1m (2013 H1: £8.4m).
New business won during the first half year has pushed the order book, as at 30 June 2014, up 10% to a record £3.2bn (2013: £2.9bn). More than £950m of revenue has been secured for 2014, compared to £850m this time last year.
In the infrastructure division, revenue increased 36% to £358.7m (2013 H1: £262.8 million) while operating profit rose to £16.9m (2013 H1: £14.4m). The forward order book for the division has grown to £2.2bn (2013: £1.7bn) and the level of tendering activity remains high, the company said.
The natural resources division, which is focused on the oil & gas, nuclear process and water markets, saw its revenue shrink 15% to £169.4m (2013 H1: £199.2m) and operating loss widen to £2.6m (2013: £100,000 loss), due largely to the aforementioned Manchester waste contract.
The Manchester waste treatment network that Costain built for Viridor Laing's PFI contract includes the country's first thermophyllic mechanical biological treatment – anaerobic digestion plant (MBT) to treat waste and produce green energy.
The 42 facilities comprise five of these MBTs in all, as well as 24 household waste recycling centres (HWRCs), four in-vessel composting (IVC) plants, one materials recovery facility (MRF), seven transfer loading stations and two green waste facilities.
Got a story? Email news@theconstructionindex.co.uk