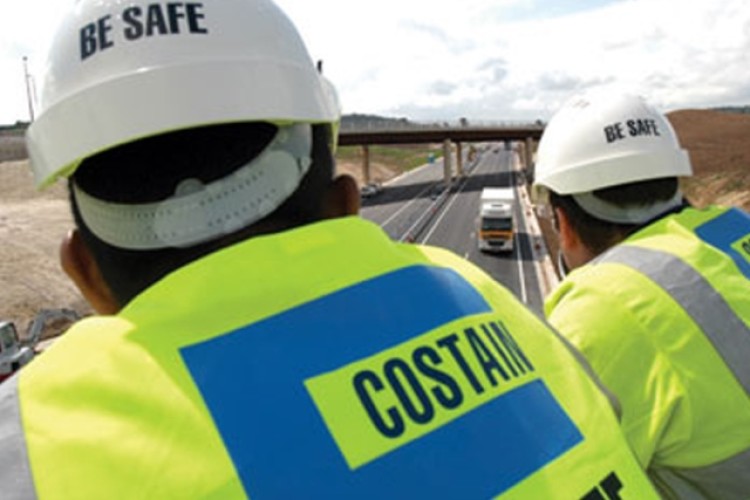 Revenue, including share of joint ventures and associates, increased 26% to £1,658.0m in 2016 (2015: £1,316.5m).
Underlying operating profit reached £41.1m (2015: £33.2m) while profit before tax was £30.9m (2015: £26.0m).
The profits would have been even higher, however, but for £15m provisions on a waste contract signed 10 years ago.
Chief executive Andrew Wyllie explained that Costain's strategy is to focus on difficult jobs for big clients. "There is a revolution in the deployment of technology-led innovative solutions to meet the increasingly complex requirements of our national infrastructure needs," he said, "and we are continuing rapidly to transform our business to be at the heart of the opportunity this presents."
The Costain Infrastructure division, which operates in the highways, rail and nuclear markets, saw revenue increase to £1,276.1m (2015: £996.1m) and operating profit reach £54.6m (2015: £49.9m). The underlying operating profit margin delivered in the division is within the target range of 4% to 5%.  
The Natural Resources division, which operates in water, power and oil & gas, generated revenue of £377.3m (2015: £317.6m) but made an operating loss of £12.6m (2015: £13.4m loss) due to a legacy waste PFI contract in Manchester. Excluding that contract, the division made an operating profit of £6.5m.

However, provisions totalling £15.1m were set aside in relation to the completion of the legacy Greater Manchester Waste Disposal Authority PFI contract awarded in 2007. All 46 facilities on the scheme are operating and processing waste but some modifications are required under warranty. Costain hopes to reach final acceptance on the contract in 2017 and to complete the remaining works under an agreed schedule to 2019. Costain has received significant payments from, and remains in discussions on further payments with 'relevant contract counterparties' and its insurance company regarding the issues that have arisen.  Problems on this contract led Costain to introduce a policy in 2009 not to pursue fixed price contracts of this nature, and that rule remains in force today.
On the 2016 results overall, chairman Paul Golby said: "I am pleased to report that Costain has delivered another strong result, with continued growth in both revenue and profit, and has maintained a record high quality forward order book.
"Our major customers are committed to spending billions of pounds to improve people's lives by enhancing the UK's energy, water and transportation infrastructures.  In order to deliver solutions to their increasingly complex requirements, Costain will continue to provide the broadest range of innovative integrated services and technology-based solutions.
"The group's continuing success is, therefore, the direct result of its 'Engineering Tomorrow' strategy and the deliberate acceleration of growth, both organically and by targeted acquisition.
"Costain is well-positioned to take advantage of the opportunities that lie immediately ahead and this, combined with the good visibility we have over the medium-term, reinforces our confidence for the future."
Got a story? Email news@theconstructionindex.co.uk