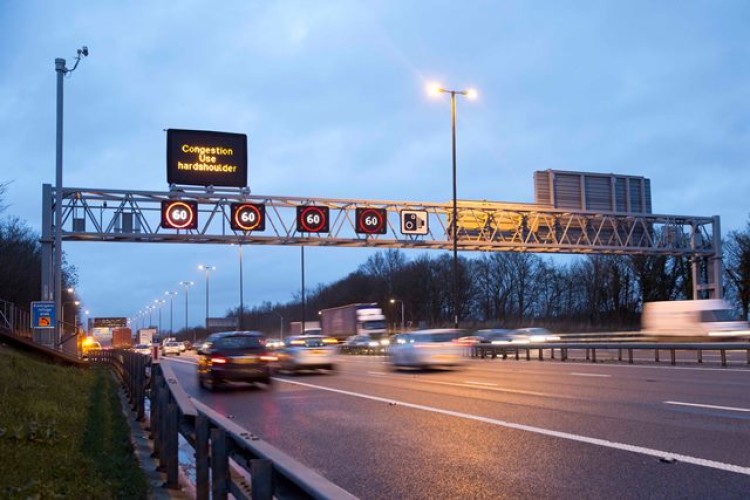 The schemes are together worth approximately £125m to Costain.
Costain will upgrade the sections between junctions 28 and 31 and between junctions 32 and 35a  under two separate contracts. It is already working on the 1.7-mile stretch between these two schemes under a totally different programme of works.
On the new contracts, Costain will convert the hard shoulder to a running lane and install technology to enable mandatory variable speed limits to be imposed for better management of traffic flow.
Work starts immediately and is scheduled to complete in early 2017. Client's engineer is Mouchel.
The contracts were let under the Highways Agency's major projects framework, on which Costain is a long-term partner.
The distance between junctions 28 and 31 is 20.7 miles. It will have 17 super-span portal gantries, 15 canitlever sign gantries, 94 pan/tilt/zoom CCTV cameras and 89 side fire radar masts.
The J32-35 scheme is 10.6 miles long, with 14 super-span portal gantries, 11 canitlever sign gantries, 47 CCTV cameras and 47 side fire radar masts.
For purposes related to Highways Agency bureaucracy, the 1.7-mile section between junction 31 and junction 32 near Sheffield is being upgraded under a third – separate – contract, valued at £2.6m. This is being managed through the agency's national pinch point programme rather than the major projects programme. This bit of road is also getting variable message signs installed.
Costain was awarded the J31-32 pinch point scheme in February 2014, also under the Highways Agency's mational major projects framework. Construction started in July and is on target to be open to traffic next month.
Got a story? Email news@theconstructionindex.co.uk