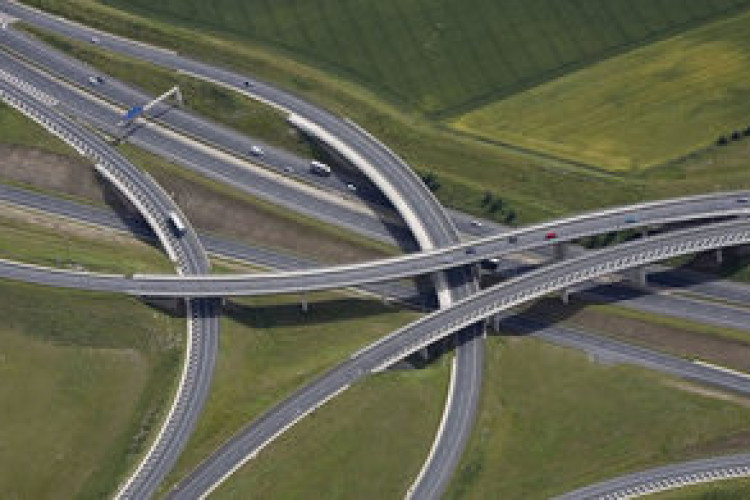 Costain won the contract for the scheme in 2011 under the early contractor involvement (ECI) process (link opens in new tab). The Highways Agency puts the estimated cost at between £137m and £212m.
The development consent is for the construction of a new section of highway and to make improvements to the existing A556 trunk road in Cheshire between M6 Junction 19, near Knutsford, and M56 Junction 7 near Bowdon, Greater Manchester. It also includes improvements to the M6 southbound carriageway between M6 Junction 19 and Knutsford Services.
The decision follows an examination process by the Planning Inspectorate. The application was submitted by the Highways Agency for consideration on 24 April 2013 and was accepted for examination on 17 May 2013. Following the examination, a recommendation was made to the secretary of state for transport on 2 June 2014.


Since April 2012, the relevant secretary of state has been the decision maker on all national infrastructure applications for development consent. The Planning Inspectorate makes a recommendation to the secretary of state after examining the proposal.
The Planning Inspectorate's chief executive, Simon Ridley, said: "The Planning Inspectorate has the responsibility to examine Nationally Significant Infrastructure Projects (NSIPs) within timescales laid down in the Planning Act 2008. This provides developers and investors with the confidence to build and improve the infrastructure this country needs to secure future economic growth. Since being given that responsibility the Planning Inspectorate has examined over 20 major projects within those timescales.
"A major priority for us over the course of the examination was to ensure that communities who might be affected by this proposal had the opportunity to put forward their views. As always, the Examining Authority gave careful consideration to these before reaching its conclusion."
Got a story? Email news@theconstructionindex.co.uk