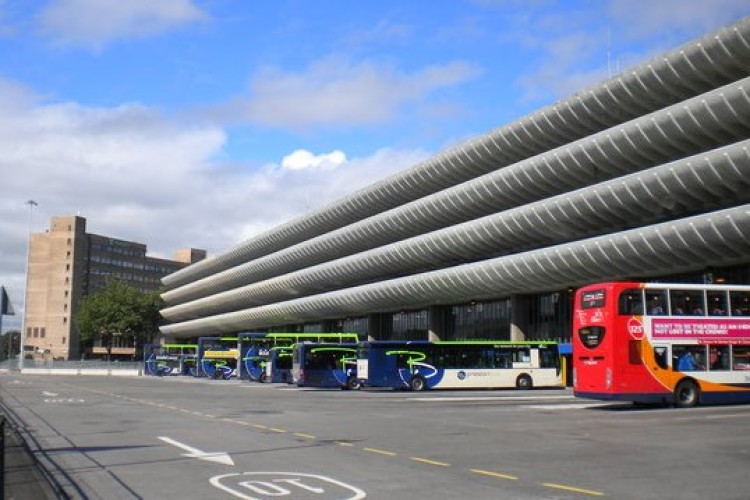 Lancashire County Council and Preston Youth Zone have published proposals to transform the building, which was saved from demolition by English Heritage last year.
Central to the scheme are plans to spend £7.4m on a new 36-bay bus station and four-bay coach park on one side of the building and turn over the other half for a £6m Preston Youth Zone Plus leisure centre, with sports, dance and arts facilities and young people's services.
Further plans for the bus station will see a £2m investment to develop the apron on the Guild Hall side into an open public area.
The 1,100 bay multi-storey car park above the bus station will be repaired and preserved to extend the life of the building for another 25 years.
Estimates put the cost of repairs at £6.4m, and improvements to the apron at £2m, with a further £1.5m to be spent on highways improvements.


It is envisaged that a planning application will be lodged next spring and work start on site in October 2015.
Lancashire County Council will now work the Preston Youth Zone team and other partners to develop the scheme, and work with contractors to refine the estimates and proposals for refurbishment.
Lancashire County Council leader Jennifer Mein said: "These proposals not only secure the bus station's future, they represent a major investment in young people, transport and the regeneration of the city centre.
"We aim to breathe new life into the building and the space outside, making it a far more welcoming gateway to Preston. Much has been made of the historic place of the bus station but these proposals show how we intend to make the building a valuable part of Preston's future."
Preston bus station was designed by Ove Arup & Partners and built in 1969. After Preston City Council announced plans to demolish it in 2012 because it could not afford to repair it, a campaign to save it began. It was granted Grade II listed status in September 2013.
Got a story? Email news@theconstructionindex.co.uk