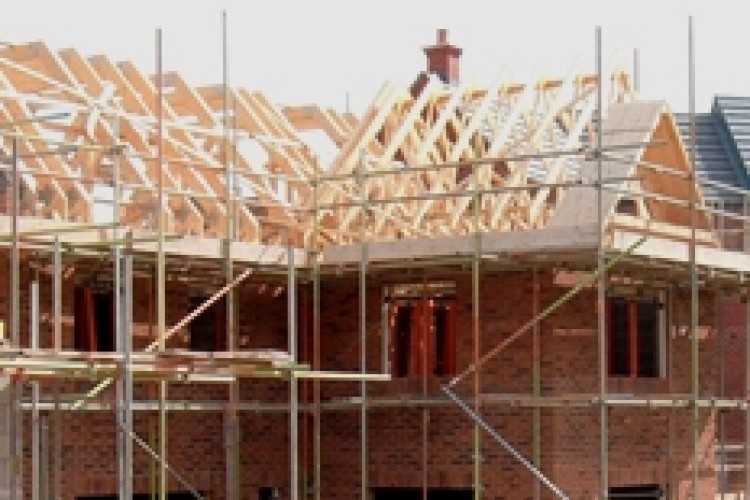 The Local Government Association (LGA) said that the economic uncertainty facing housebuilders following the UK's vote to leave the European Union could make it difficult for private developers to rapidly build enough homes on their own.
The LGA Housing Commission wants government backing for new local authority housing delivery models, building new and different types of homes that could include new intermediate rent, rent-to-buy, modular housing, and co-housing options. It wants councils to be allowed to keep a greater proportion of Right to Buy receipts and to combine receipts with Homes & Community Agency funding.
LGA housing spokesman Peter Box, leader of Wakefield Council, said: "The housing crisis is affecting more and more families every year. For many, studying hard and succeeding in work will no longer guarantee an affordable and decent place to live.
"Bold new action is needed and in the wake of the UK's decision to leave the European Union. National and local government must come together around our joint ambition to build homes and strong, inclusive communities.

"A renaissance in house building by councils must be at the heart of this bold new action. The private sector clearly plays a crucial role but it cannot build the homes we need on its own, and will likely be further restricted by uncertainties in the months and years ahead.
"The focus of councils is beyond bricks and mortar. Investment in housing has significant wider benefits and we want to build the right homes in the right places that can generate growth and jobs, help meet the needs of our ageing population, and provide the infrastructure, schools and hospitals that enable communities to thrive. We must be freed to make this change happen."
The LGA's call found support from the private sector. Federation of Master Builders chief executive Brian Berry said:  "The UK is suffering from a chronic shortage of homes and that's as true now as it was before the UK voted to leave the EU. Although the government has reaffirmed its commitment to addressing the scarcity of homes, builders will be waiting for signs that confirm that this isn't mere rhetoric. Today's call from the Local Government Association for a 'national renaissance' in council house building is timely and we urge the government to allow local government the freedom and support it needs to once again take a leading role in building new homes."
Mr Berry added: "With uncertainty beginning to weigh on the private sector, as evidenced by the negative construction statistics released earlier this week, support for a significant upscaling in social house building would send out a strong, reassuring message. Prevention is better than the cure and we believe that a commitment by the government to crank up its programme of council house building would serve to ease any jitters in the building industry and the wider economy."
Got a story? Email news@theconstructionindex.co.uk