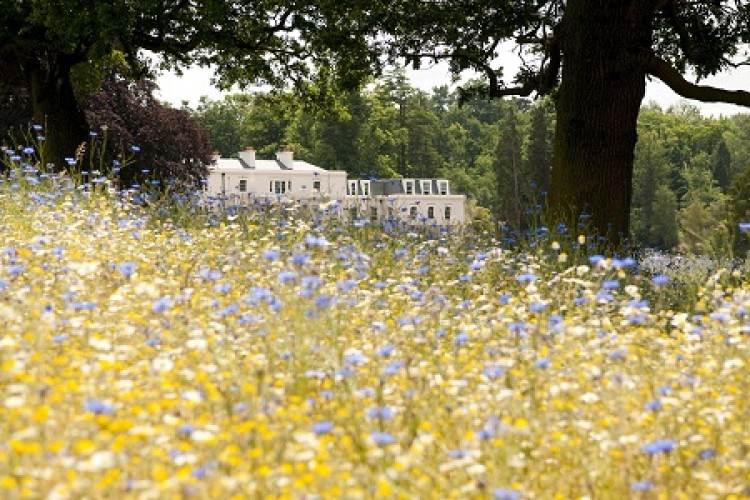 As the existing stable floors were originally sloped for drainage purposes, this meant Pittsburgh Corning developed eight individual tapered schemes and a special grade of Foamglas to achieve an even floor with the required compressive strength.
Coworth Park is Dorchester Collection's new country house hotel and spa in Berkshire, Ascot, and the eighth edition to the Collection's portfolio. Dating back to 1776, the main Mansion House was extensively refurbished, as were the converted stables and cottages, just a short walk from the Mansion House, to create further bedrooms for the new luxury hotel.
When it came to converting the stables, the team at EPR Architects were faced with existing floors that sloped to the back of the building into a cut fall for drainage purposes, which needed to be corrected. Pittsburgh Corning worked alongside EPR Architects to develop eight bespoke tapered schemes for each individual stable. These needed to achieve a level finish and also support the weight of the new staircases.
The insulation allowed EPR Architects to raise the floor level and insulate it at the same time. It was a complicated design and specification process and Pittsburgh Corning assisted the team by developing a special grade of product.

Foamglas cellular glass insulation is available in a range of compressive strengths from 400kN to 1600kN per m2. It is the only material to declare these values without deformation, which also provides a reliable and solid base for green roofs.
In addition, EPR Architects also required an insulation material that was non-combustible and Foamglas cellular glass insulation is one of the few that has been tested to the Euroclass A1, will not burn, support combustion or give off toxic fumes.
Manufactured from 68% recycled glass and a small element of carbon - Foamglas cellular glass insulation is the only insulation material that is totally impervious to water, does not deteriorate with age and its thermal properties remain constant. 
Got a story? Email news@theconstructionindex.co.uk