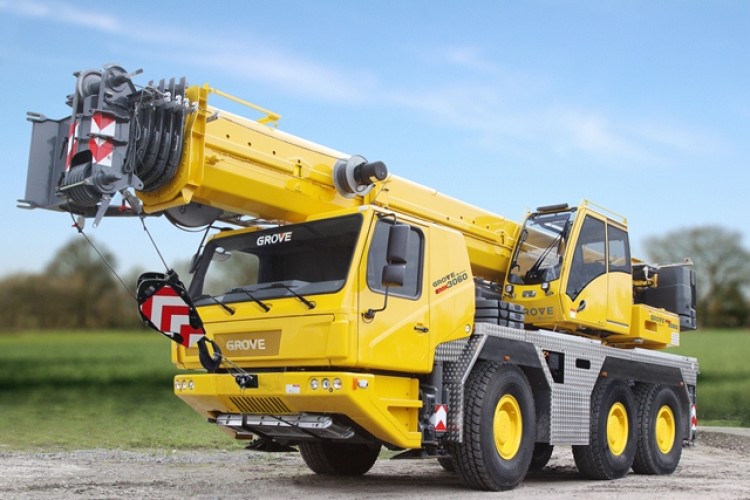 The European Commission is consulting on proposed revisions of Directive 97/68/EC on engine emissions from non-road mobile machinery.
Brussels is planning to give manufacturers a transition period of 12 months from implementation date, plus a further six months for the placing on the market.
However, the European Federation of Materials Handling (FEM) says that this is not enough.
The legislation impacts on four families of materials handling equipment: industrial trucks, telehandlers, mobile cranes and mobile elevating work platforms. FEM said that it generally welcomed the proposal but wants the transition period to be increased by a further two years for mobile cranes and by one year for other equipment to give manufacturers who do not produce their engines enough time to adapt their machines. Liebherr is the only mobile crane producer that also makes engines.

Mobile cranes are currently not equipped with diesel particulate filters. Therefore the re-designing effort to reach stage V will be substantial, the manufacturers say. The majority of mobile cranes are homologated for use on public roads. Road regulations include restrictions regarding weight, loads and dimensions, which crane manufacturers also have to meet. The homologation procedure by national authorities also takes a significant amount of time, FEM says.
In its submission, FEM states: "Only about 2,000 mobile cranes are placed on the EU market every year. They represent up to 170 different models all in the 130-560 kW engine power category with a single introduction date. As a sector with small volumes, mobile crane manufacturers receive engines from engine manufacturers very late. Ongoing discussions with engine manufacturers suggest this will also be the case with stage V engines.
"Only an exemption from Stage V for mobile cranes would really solve these issues. If this is impossible, mobile crane manufacturers should be granted at least three years to be able to redesign their portfolio. In order to avoid severe disruption of production, the transition period has therefore to be extended by 24 months (36 months and another six months for the placing on the market, so 42 months in total)."
Got a story? Email news@theconstructionindex.co.uk