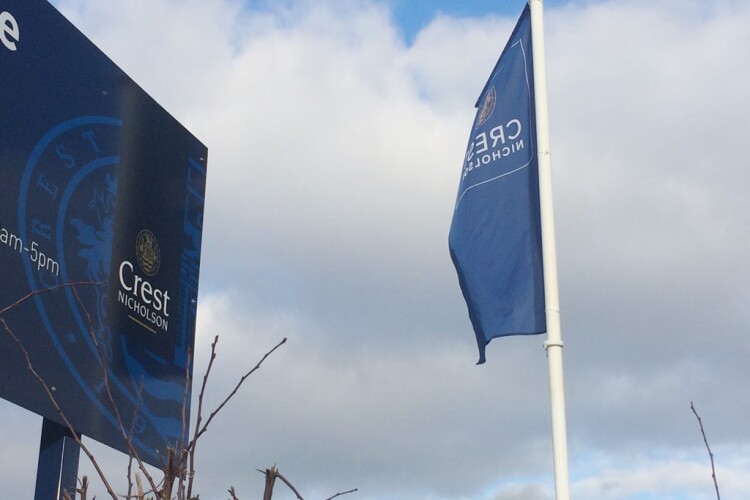 In the year to 31st October 2021 Crest Nicholson made a pre-tax profit of £86.9m (2020: £13.5m loss) on revenue of £786.6m (2020: £677.9m).
During the year it completed 2,407 homes (2020: 2,247).
Under the leadership of Peter Truscott, the former Galliford Try chief executive who moved to Crest Nicholson in 2019, the company has been continually reviewing its exposure to remediation costs that have emerged from the cladding scandal.

In the past financial year it recorded a further net combustible materials charge of £31.2m, including £12.5m for workmanship related defects, £17.7m for design related defects and £1m for other costs. The further charge is in addition to the £18.4m combustible materials charge made in 2019 and the £0.6m net combustible materials charge made in 2020. The main driver for the further charge in 2021 is the increase in claims that have been made since the September 2021 deadline for freeholders and managing agents to apply for the government's Building Safety Fund, the company said
Crest Nicholson spent £3.4m in the year across several buildings requiring further investigative costs, including balcony and cladding related works. There was also a credit of £2.4m from settlements of claims against architects and subcontractors, resulting in a net charge of £28.8m for the year.
On the return to profitability, chief executive Peter Truscott said: "It was a clear objective of the new leadership team to restore Crest Nicholson to being one of the UK's leading housebuilders. That challenge was undoubtedly heightened by the arrival of the pandemic. However, we can say with confidence that we have delivered the turnaround that we wanted. Our operating platform is now efficient and scalable, our balance sheet is transformed and equips us with the resources to grow the group's footprint in the UK and we have assembled an experienced leadership team to drive the group forward."
Got a story? Email news@theconstructionindex.co.uk