The station has now been handed over to Crossrail Ltd, which will now start fitting out the station with communications equipment, signalling, tunnel ventilation, platform screen doors and overhead line equipment.
The station has eight 30-metre long escalators, nine 11-metre long escalators, six lifts, flooring, wall cladding and space for station services all now in place.
Construction of Canary Wharf station box was undertaken by Canary Wharf Contractors Ltd, the construction subsidiary of Canary Wharf Group plc. Canary Wharf Group contributed £150m towards the costs of the new Crossrail station and delivered the station box for a fixed price of £500m.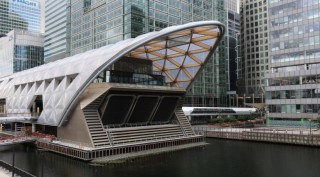 Situated in the North Dock of West India Quay, Canary Wharf is one of the largest Crossrail stations, at six storeys high and 256 metres long.
Work began on the new station in May 2009 by creating a 250 x 30 metre watertight dam in the waters of North Dock using Giken tube piles, the so-called 'Japanese silent piling' method. The station box was then built top down, 28 metres below the water surface to create the ticket hall and platform levels.

Over six and a half years the construction team has driven almost 1,000 piles and pumped nearly 100 million litres of dock water. Approximately 300,000 tonnes of material was excavated from beneath the dock bed and almost 375,000 tonnes of concrete poured.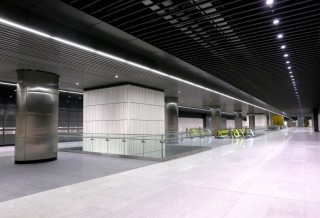 Crossrail programme director Simon Wright said: "This is an exciting milestone for the Crossrail project as construction of the first Crossrail station completes and is handed over for railway systems fit-out. Crossrail will dramatically increase the capacity and resilience of transport services to and from Canary Wharf and the surrounding area, helping underpin further development and investment in this key business district."
Canary Wharf Group has also delivered Crossrail Place, a four-storey retail development above the ticket hall and platform levels, which was opened on 1 May and includes more than 100,000 square feet of retail space. The whole development is topped by a roof garden which incorporates a community performance space and restaurant which is semi-covered by a timber lattice roof.
Crossrail train services are scheduled to start in 2018.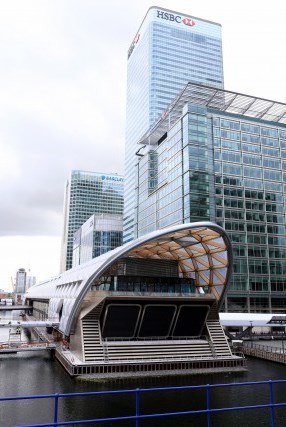 Got a story? Email news@theconstructionindex.co.uk